Lost Lake Whistler, British Columbia is big lake surrounded by breathtaking mountains. It's the perfect place for a day after adventure session, which is exactly what we did with Kyle and Alanna.
Lost Lake Whistler, British Columbia
After Kyle and Alanna's Olympic Peninsula Barn Wedding, they took off for Whistler, BC for their honeymoon. Brandon and I had planned a trip to the nearby climbing mecca, Squamish, during the same time. So when they asked if they could do a day after adventure session in Whistler, it was a no brainer.
Want to see more adventure sessions? Check out this Rattlesnake Lake Sunset Engagement Session
Unfortunately, there were so many forest fires happening during that time, so everything was hazy. Visibility was the lowest we've ever seen and there was no chance of seeing mountains. However, we weren't going to let that stop us from capturing Kyle and Alanna's newlywed excitement in an epic location. Plus, the haze from the forest fires made for an incredible sunset, so we weren't complaining!
After our adventure session, we hit the town of Whistler with Kyle and Alanna for beers and celebration. One of the things we love about our day after sessions (and they aren't always the exact day after) is how excited the couple is. They're still on a rush from all of the love and happiness they experience the day before and tend to have such a fun time adventuring with us.
Learn more about The Foxes Elopement Photography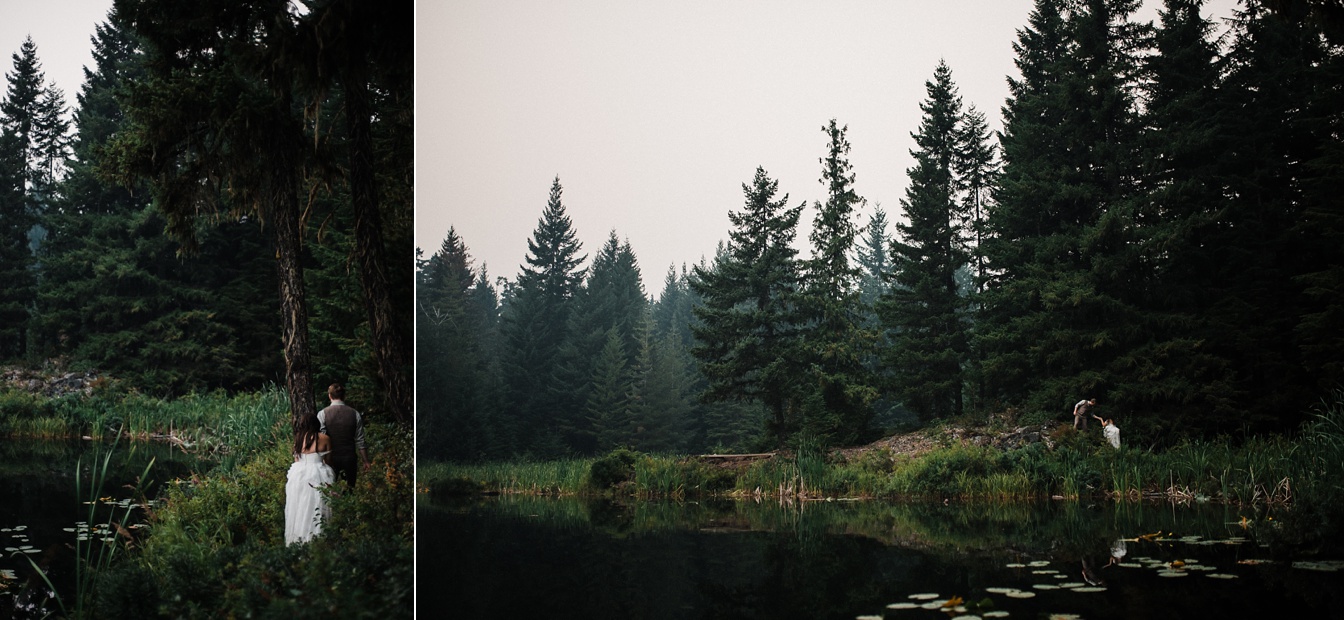 ↟↟↟
 The Foxes are Brandon and Gabi Fox, an adventurous husband and wife elopement and wedding photography team living full-time in their DIY renovated 1972 Airstream. They are loosely based in the Pacific Northwest, but travel for work and play throughout the western states. Their work is best described as candid photography that captures couples as they are, where they are, blending images of love and natural beauty in the great outdoors.
↟↟↟