Yeah, your dress is gonna get dirty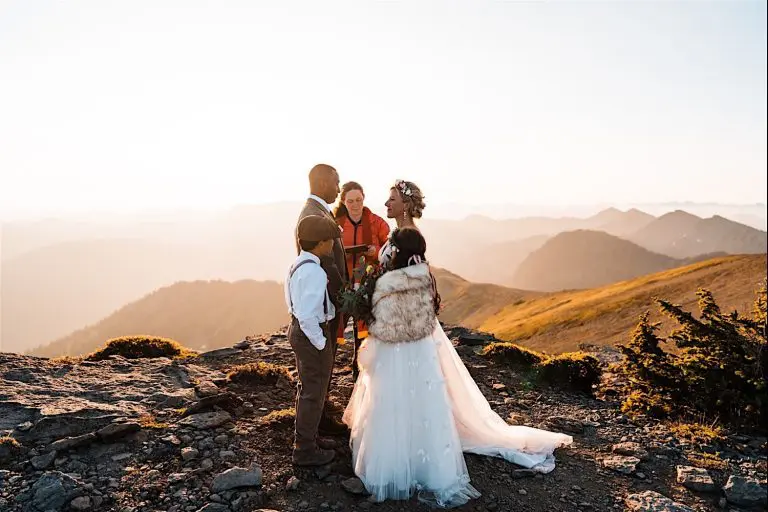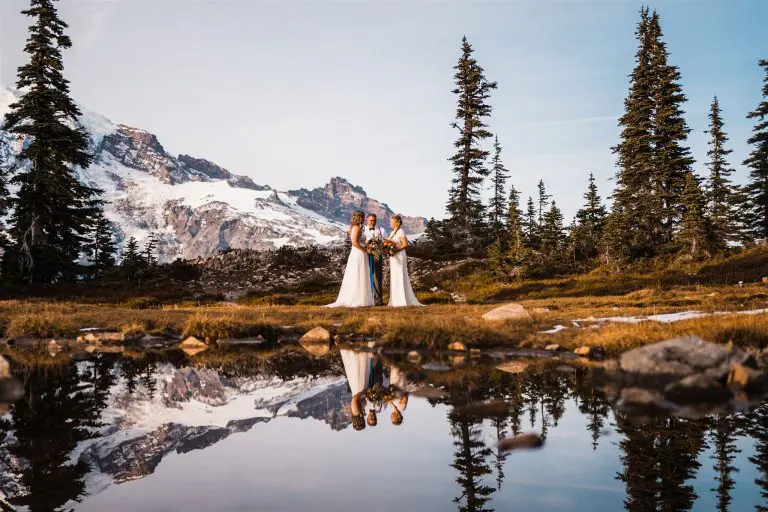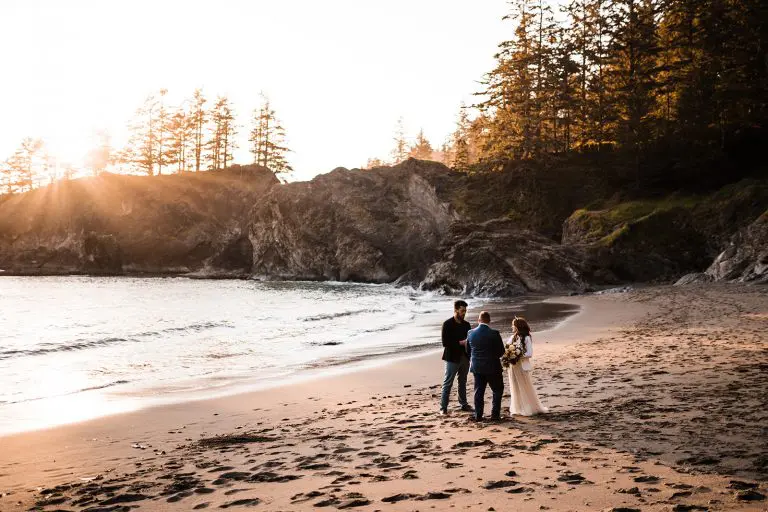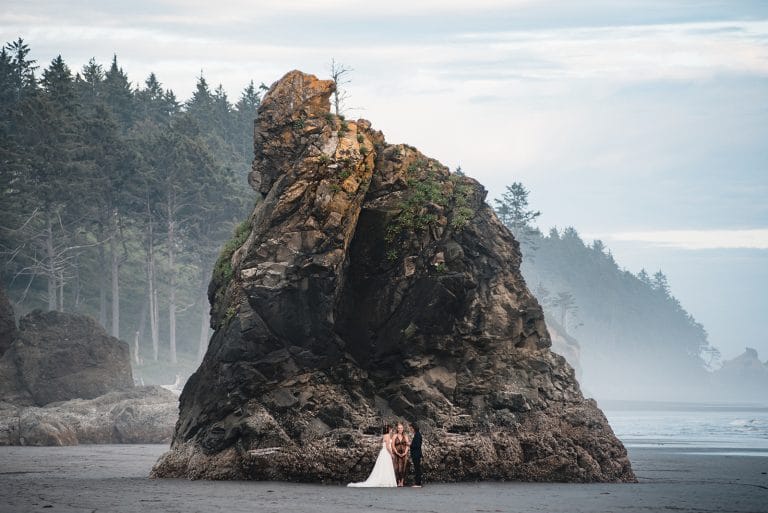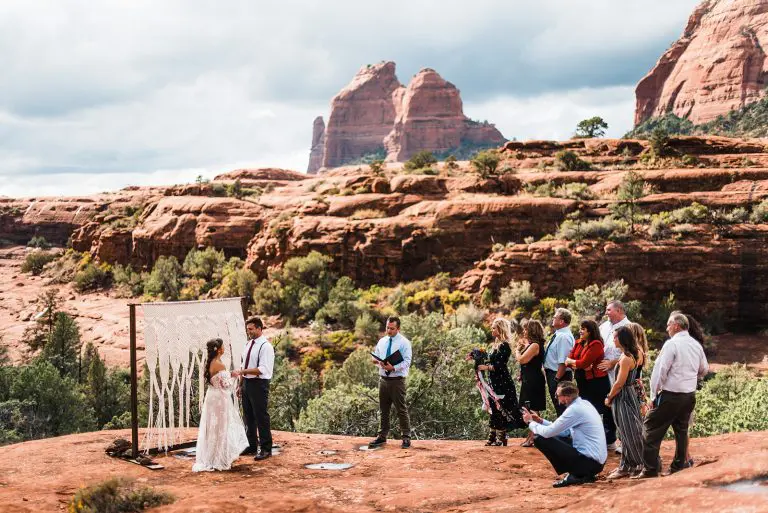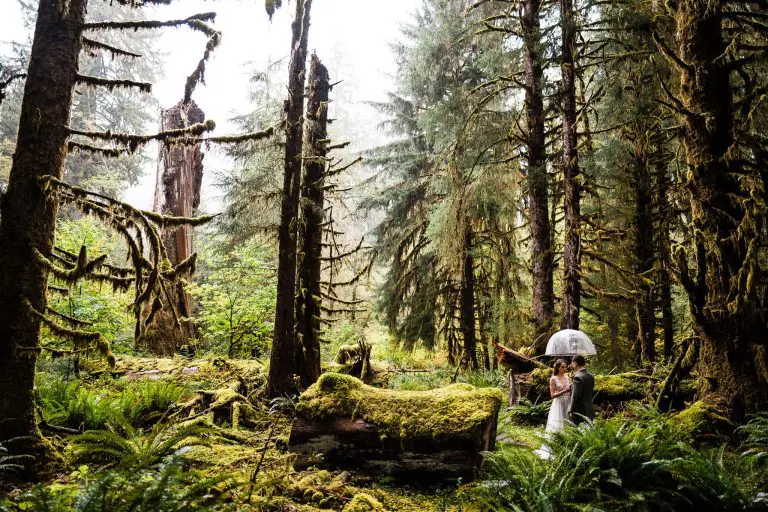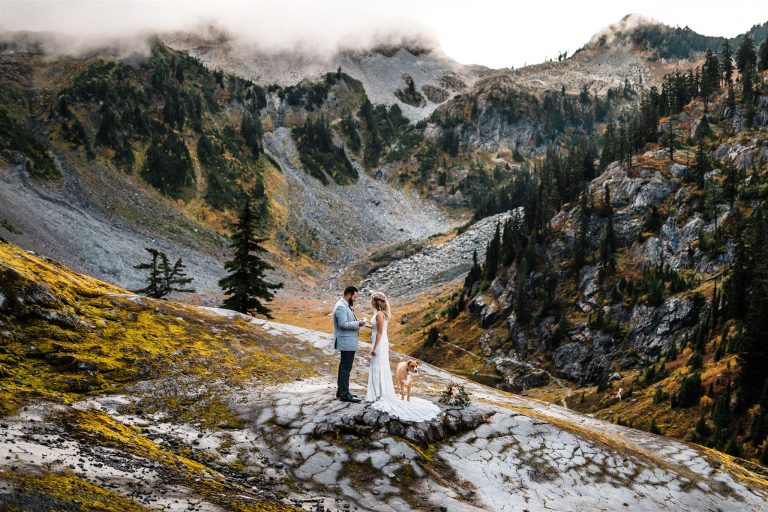 Step 1: Reach out to us with a vision for your adventure wedding
And we start planning up something epic!
It all starts with the first call. Before making things official, we hop on a call with every couple to get to know each other! It's usually a call filled with lots of laughs, you're definitely going to tell us allll about the proposal story, we'll share our favorite adventures we've had, and then we start plotting and scheming for the most epic elopement you two are gonna have!
We ask our couples "when you close your eyes at night and dream about saying your vows to your best friend, are you on a mountaintop surrounded by a sea of peaks? Are you on an ocean cliff listening to the waves crash? Are you in a vast desert with the sun warming your skin?" We gather up a ton of info about you two and the vision you have for your day, and then we use our expertise to help you plan the entire thing.
Planning with Elopement Experts
We craft Full value "wedding" days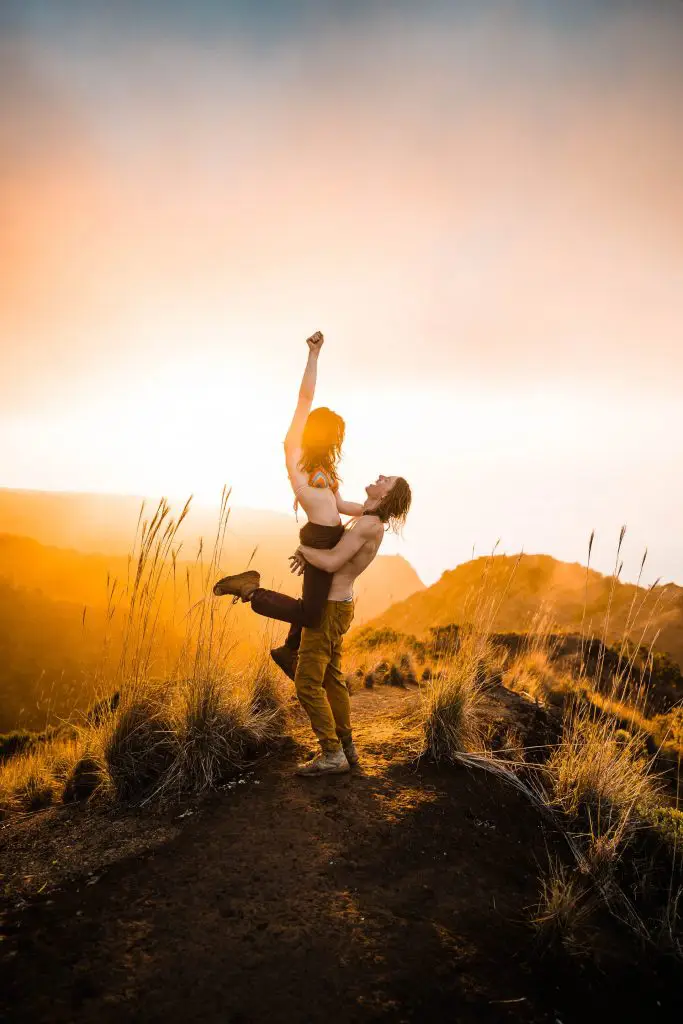 Step 2: adventure wedding
planning with the fox team
this isn't normal wedding planning
We spend the next few weeks, months, or even a yeaaaarrr (cue the friend's theme song) planning your elopement. And just to set the record straight – this isn't wedding planning. This is elopement planning with the Foxes and it's SO MUCH FUN. Because instead of searching for things like limo companies to shuttle you from the chapel, we're sending you things like helicopter companies that charter you out to glaciers.
We usually text back and forth about your fave elopement dresses, what hiking shoes you're pairing with that dress, the honeymoon excursions you're planning, etc.
Here's the thing, we've done this a few times (like, more than 100 times actually) and we know a thing or two about planning a day that leaves you wishing the day would never end!
And the best part about it all is this process brings us so much closer to our couples. By the time we actually meet up in real life, we truly are already such good friends.
Spending The Day With Your "Photographer"
We're more than photographers,
we're your adventure buds
Step 3: the big day is finally here
the adventure wedding of your dreams
OMG IT'S FINALLY HERE! The is the day that we've been planning and dreaming about for so long! This day is going to be incredible, so much fun, so memorable, intimate, romantic, adventurous, wild, and beautiful – kinda like the love you have for each other 😉 
You might be getting ready at a cabin in the woods or in a fire lookout. You might have a few of your closest friends and family with you, or maybe it's just you and your partner. You might be going on a full day hike, or you might be driving to a few different shorter hike locations. You might be using your body to climb to the top of a mountain peak, or maybe you're hopping in a chopper that takes you there. You might be having your first dance as the sun is rising in the sky, or maybe you're dancing at the end of the day as the stars start to come out. But no matter how your day takes shape, it's going to be magical – and we'll be there every moment to beautifully document it.
Getting married the way you want to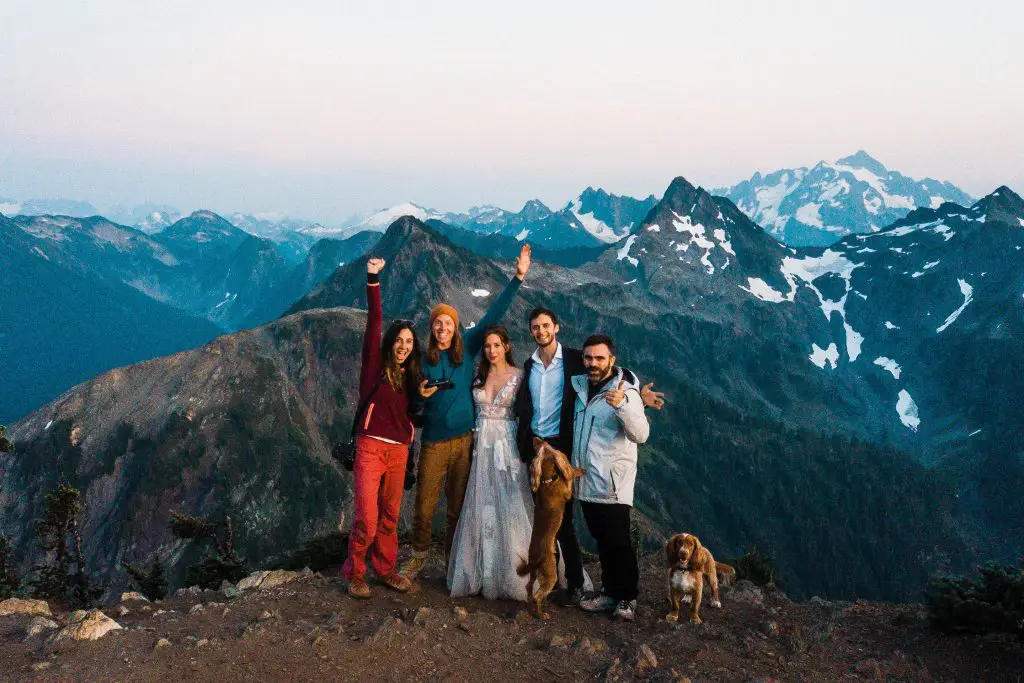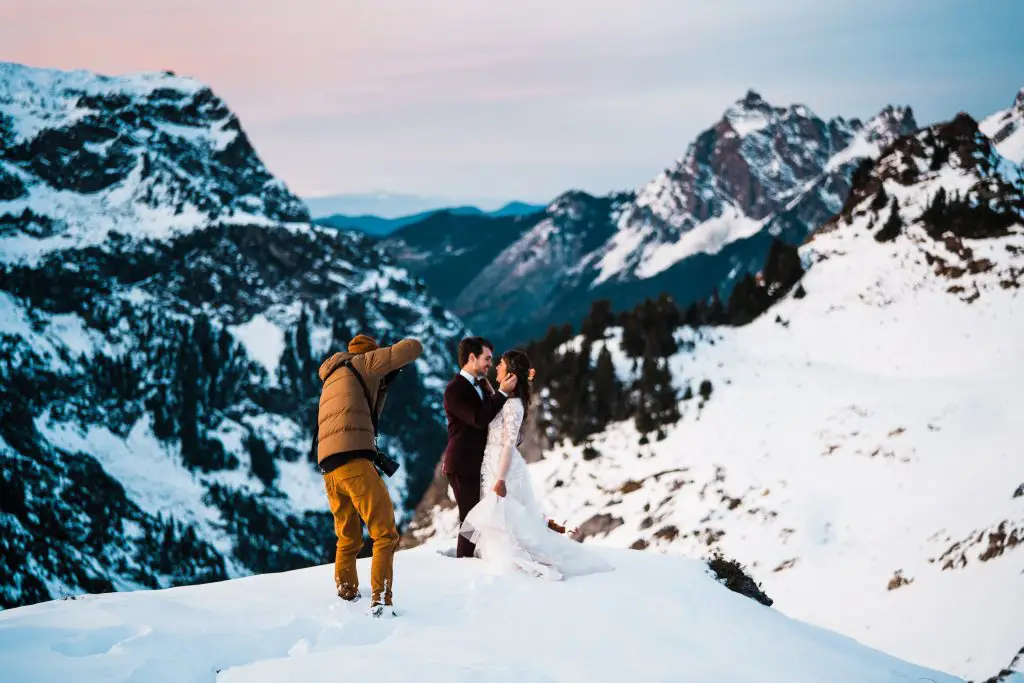 Step 4: the photos - adventure wedding photography
Epic elopement photos are kinda our thing
Photographing couples in landscapes without one overshadowing the other is what we're known for – this is our art. We'll be snapping away all day long, documenting every moment beautifully so you remember it just as it truly was; freaking epic.
When it comes time for the portraits of you and your partner in the incredible landscape you chose to marry each other in – we're going to make it so fun that it might even be one of your favorite parts of the day. We're usually talking and laughing the whole time, unless we're hundreds of yards away capturing that big wide shot, in which case we're probably telling you how epic you look through a walkie talkie 😉  We keep things super laid back and  do "directing" without you even realizing we're directing. We're like photographer Jedi's, we know exactly how to capture you two being your epic and natural selves in these wild landscapes.
Along with all the wide photos, we capture tighter, more intimate shots, candid shots that tell the story of the day, goofy behind the scenes shots, group photos, and even landscape shots without you in it (sorry, not sorry). Our goal is to deliver an album that drops your jaw, makes you laugh, and floods you with memories big and small from your epic adventure.
And then you'll get a gallery of adventure wedding photos that look something like this...
Sound like we're the one's for you?