Gabi + Brandon + Hannah + Zoe
Why working with a team matters
We are not a collective of associate photographers – we are an actual photography team. Meaning we work together, communicating every day about elopement logistics, day-of planning ideas, road closures, trail statuses, scouting new locations, permit changes… the list goes on. We also inspire each other creatively, continuously advancing our art of photographing couples in wild places. Between everyone in the pack, we have photographed over 350 elopements and have a combined 12 years of adventure elopement photography experience. Our team is a wealth of knowledge and expertise in traveling and documenting adventures all over the world. And when you work with a member of the Foxpack for your elopement, you aren't just working with that photographer; you're working with an entire team of elopement experts.
It started with us, the Foxes
We're Gabi and Brandon Fox, the founders and original photographers of The Foxes Photography. Our journey here started in 2014 when we quit our city jobs and hit the road to rock climb around the country. After our first year, we DIY renovated a 72′ Airstream to be our home on the road and never looked back! 
We got into photography while documenting our own travels on the road, eventually finding our way into the blossoming world of adventure elopements. Back then, "elopements" were viewed more like simple sunset photo shoots. But after our first elopement, we knew it could be so much more.
We helped pioneer what it looks like to plan and document full day adventure elopements, inspiring couples who felt disenchanted with traditional weddings to have a wildly fun day in the wild. Hundreds of "I do's" later, we're more inspired than ever by crafting these unforgettable days!
The Foxes Awards and features
Awards don't make or break a photographer, but we're honored that our art has been recognized by some of the most prestigious photographers and publications in our community. We've won awards such as Rangefinder's 30 Rising Stars, and our work has been featured in publications like Good Morning America, Cosmopolitan, Junebug Weddings, and the Huffington Post.
Then it was time to grow...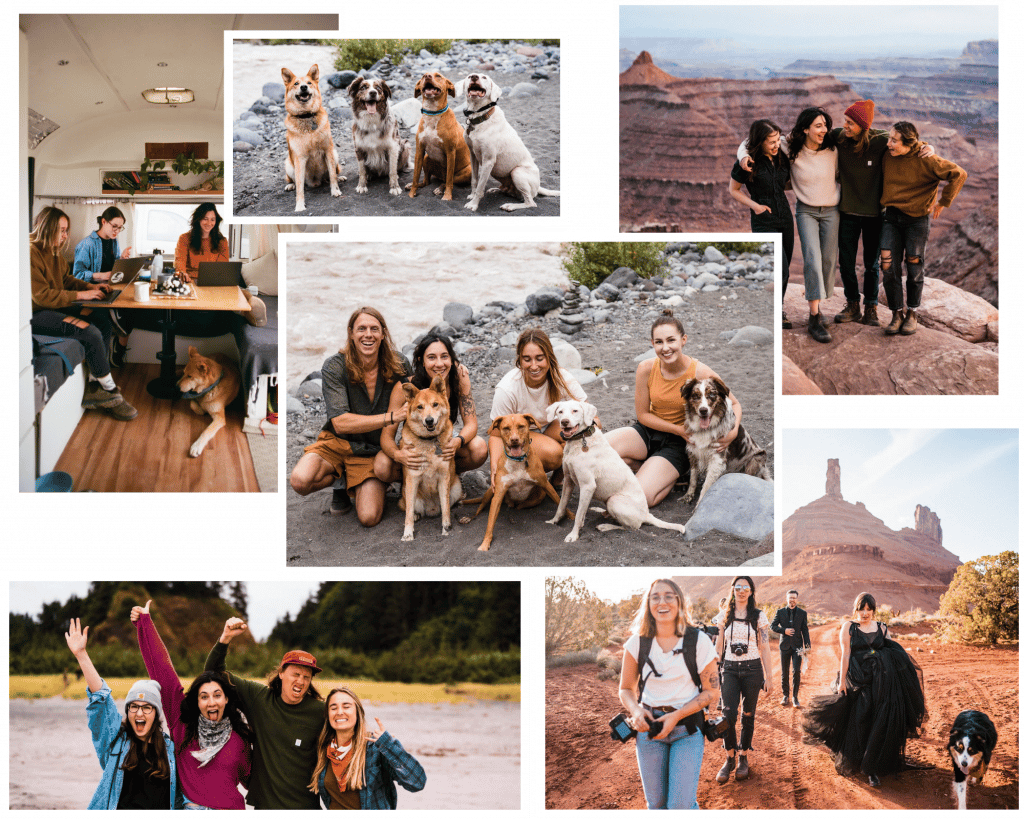 When we decided to start a team, we knew we could teach photographers how to shoot in our style and plan fun-filled days in all the best locations we had discovered over the years. But what we didn't know is if we could find people who would truly care about their couples and the experiences they have as much as we do for our couples. 
When we met Hannah and Zoe, we knew we had found our people. Their passion and dedication to making sure their couples have the absolutely best experience continues to blow us away. Every 5-star review that rolls in brings a happy tear to our eyes 🥲 We are so lucky to have them in the pack! And their couples clearly feel the same 🙂
Hannah's elopement superpower:
Ever heard of the Quantum Universe hypothesis? Basically whenever an event occurs (say an elopement), all of the possible ways in which it can occur happen in a different universe. Well, Hannah's the kind of person who has thought about every single one of those possible outcomes in all those different universes, prepared for all of them, and is ready to execute any game plan necessary based on the events that can occur during an elopement day. She is, undoubtedly, the ULTIMATE planner and the entire team leans on Hannah for this superpower a lot, haha.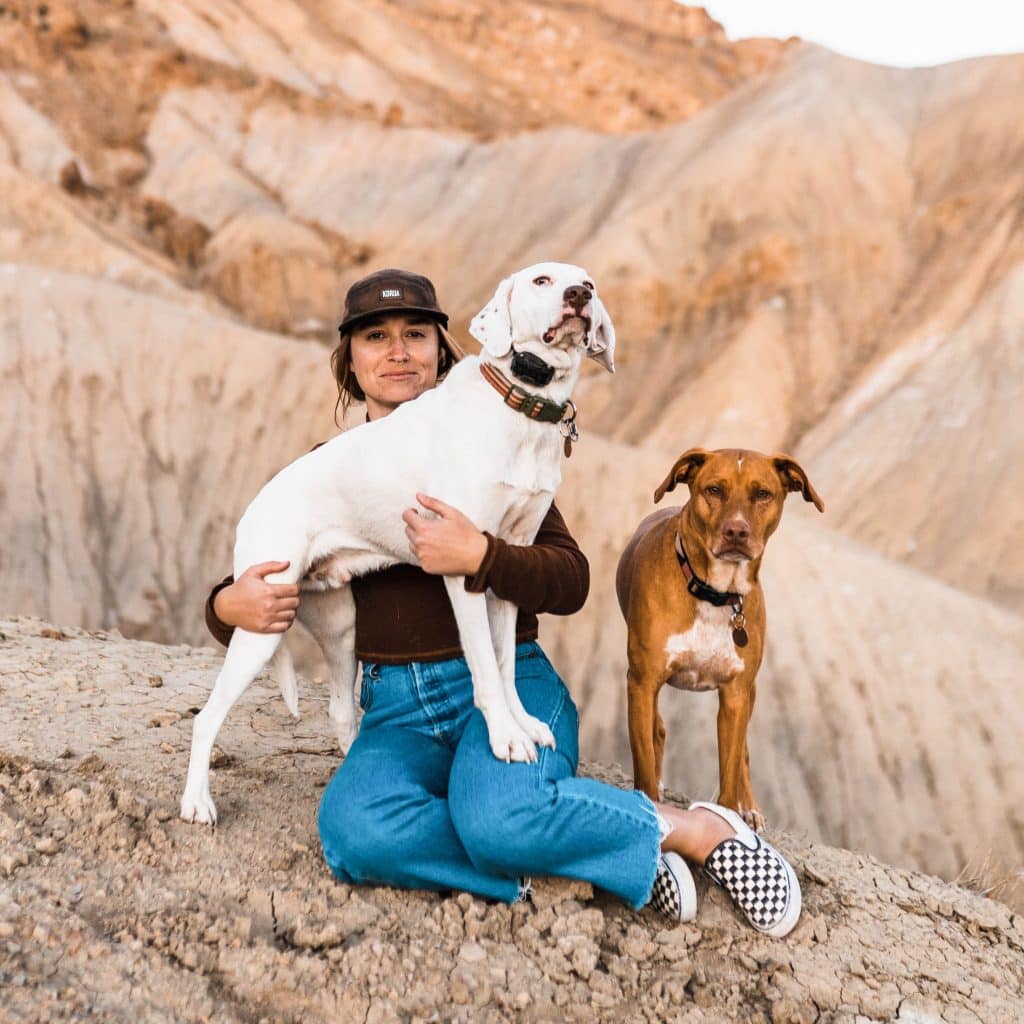 Zoe's elopement superpower:
Zoe has the most chill of any person we've ever met – hands down. She literally absorbs any worry or stress, turns it into chill, and makes everyone around her feel blissfully at ease 😌 We think she got this superpower by living and traveling on the road by herself in a vintage trailer with 2 dogs… she's dealt with all the curves a crazy life on the road can throw at you, and knows there's nothing she can't handle. When shit hits the fan (i.e. covid, freak snowstorms, trailheads closing last minute, etc.) we and her couples all turn to her for a giant dose of chill, knowing everything's gonna be A-okay.
Sound like we're the one's for you?