Adventurous. Romantic. Unforgettable.
the foxpack Elopement Packages
A day that's all about you and the views
We help you create a one-of-a-kind, stress free, romantic, and FUN day to celebrate your love. And then we take ridiculously incredible photos of the entire thing.
"The communication we had with Zoe for planning was easy and resourceful, as we had texts, calls, and a planning portal to achieve exactly what we were looking for. She was so insightful with all things- location, packing, timeline, vendors, you name it. It felt like a breeze planning our day from afar, which made us as relaxed and pumped for Washington as much as we could be."
-Julia & Bryan
with none of
the wedding planning stress
Let out a big sigh of relief when you work with the Fox team, cause we've done this one or two times (or more accurately 300+ times) and we've got you covered on all fronts when it comes to planning your elopement. 
documented by your new adventure buddies
We're not just your photographers. We love getting to know you two during the planning process and then joining in on the fun at your elopement. Better believe we'll be celebrating with you when you pop that bottle of champ!
This couple pretty much summed it up
Forget about feeling awkward or performative for the camera. We're not those kind of photographers – instead you're going to have the most fun day ever with us there to capture every moment of your true, happiest selves!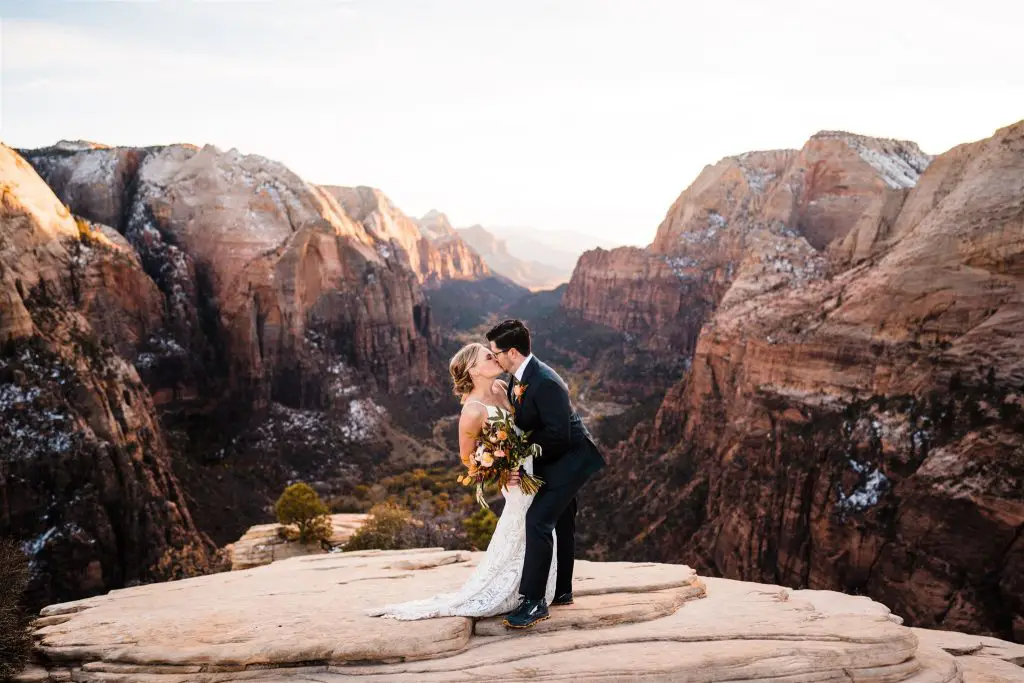 "It's scary to think about sharing your wedding day with "strangers", but we felt like best friends within 5 minutes! You were so fun, easy going, professional, encouraging and did we mention fun fun FUN!! I wish we could live it a thousand times over."
-Kate & Jared
what you get with every elopement
CUSTOM ELOPEMENT PLANNING PORTAL:
Your one stop shop to an easy, stress-free elopement planning experience. Here's a snapshot of what's included:
Location recs with pics, trail stats, maps, and more.
Trail stats reports
Lodging guidance
Local vendor recs
Picnic Options + Info
Permit and Marriage License Info
Style Guides
Unique ideas and tips for the day
UNLIMITED CONSULTING WITH YOUR PHOTOGRAPHER + THE COLLECTIVE EXPERTISE OF THE FOXPACK TEAM: 
Have a question about literally anything? Call, text, email, you name it – we're here for you! And behind the scenes, we all chat on Slack every day about our elopements, sharing info about weather, permits, cool new vendors, rad Airbnbs, road and trail statuses…between all of us, we make sure our couples have the latest and greatest planning info so we're ultra prepared.
CUSTOM TIMELINE: 
We've planned hundreds of elopements, of all shapes and sizes, in every season, and in almost every landscape imagineable. We know how to put together the MOST FUN days with perfect timing for each part, so you can soak up every minute without feeling rushed. 
AWARD WINNING ELOPEMENT PHOTOGRAPHY: Every elopement is a new chance to create our best work yet and we thrive off these creativity opportunities! Our approach is collaborative, fun, and 100% low key – trust us, you'll feel very comfortable in front of the lens with us goofs behind it.
PHOTO DELIVERY: We create a custom online gallery for you with 250-700+ photos (it really depends on the scope of your day) // Downloadable at print and web res // Professional print store connected to gallery so you can easily start decorating with alllll your epic shots 
NO EXTRA TRAVEL FEES: All travel fees are included for everywhere currently on our travel schedule. Don't see a location on there you want to elope in? Ask us anyway and we might be able to add it!
Find the perfect fit for any adventure in any location
a la carte
package add ons
You don't always know what kind of day you want from the get go. No worries! Once we start planning you can add on any of the following to your day:
SUPER 8 VIDEO:  Super 8 film was introduced in 1965 and has had a resurgence in recent years. One roll of film is approximately 2.5 minutes, so with two rolls we create a 5 minute montage of your day. Similar to still film photography, Super 8 has such a warm, romantic feeling that so perfectly captures the essence of eloping.
*Only available with Brandon and Gabi*
FILM PHOTOGRAPHY: The more we shoot film, the deeper we fall in love with it.  The surprise of what you created is so incredible. The light leaks and little artifacts in an image that give it character. Loving every imperfection of your images because that's what makes them so special. Don't get me wrong, we love our digital work too, but there's just something about the way film hits!
BACKPACKING: If you're a couple who loves going on overnight adventures in the mountains together, we don't need to tell you how incredible that experience is. Watching the sun set as you say your vows from a remote mountain top, cooking up your wedding dinner by camping stove, sleeping under the starry sky, and then waking up for an unforgettable sunrise…it doesn't get much more adventurous and memorable than this. 
Whaddya say? Let's do this!
We can't wait to meet you and start planning your day with you!