As lovers of the vast desert and canyon landscape, Sophia and Thomas knew that a Zion National Park elopement was exactly what they were looking for. They  road tripped all the way from Michigan for their elopement so they could check out all of southern Utah's amazing parks. But Zion was the place where they wanted to make it official. So we put together a timeline that included a sampling of southern Utah's varied landscapes and it was such an incredible day! If you want variety in your photos and elopement experience, Zion National Park is a pretty amazing place to elope!
↓ Keep reading for the full story + pics ↓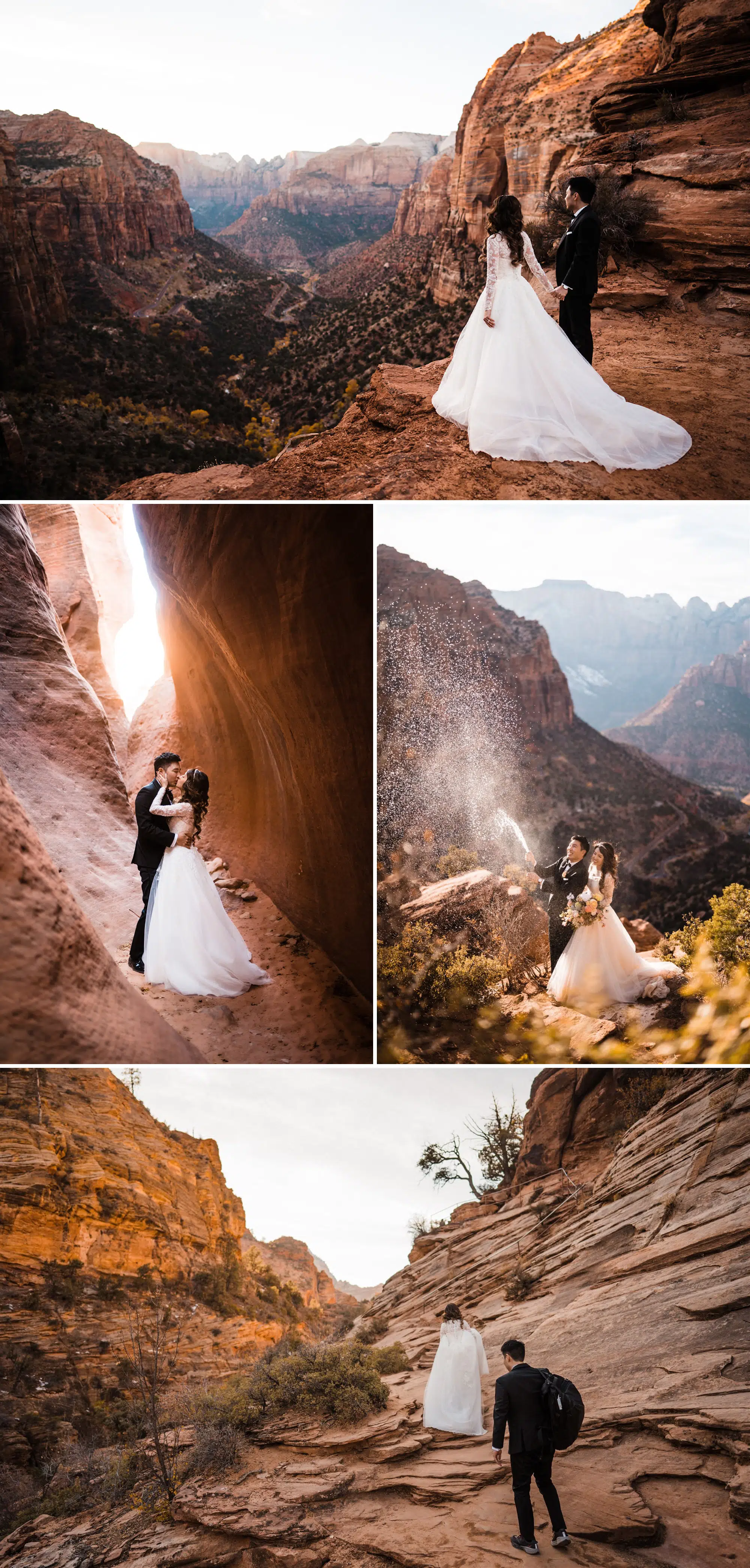 This zion national park elopement was one to remember!
Sophia and Thomas' love for the desert landscape began as a result of their exploration of numerous National Parks throughout the United States. When they told us that they wanted to get married amongst slot canyons and the vast desert, we were thrilled! The ones they had previously visited had been overcrowded with tourists. However, Utah is known to have the largest concentration of slot canyons in the world so we were on a mission to find them the perfect location to say "I do" that wouldn't be packed with other people.
If you're not familiar with slot canyons, you definitely want to make sure that seeing these beauties is on your bucket list! Slot canyons are narrow, beautiful rock formations that are created from water rushing through rock. They begin as tiny cracks in the stone, then flash floods and erosion eventually shape these magical creations into the slot canyons that they are today. And boy are they a sight to see!
After some scouting, we found the most perfect location for Sophia and Thomas to read their vows, surrounded by the wavy walls of water-carved sandstone. And we had it all to ourselves! 
Afterwards, we drove to our sunset destination – a beautiful hike out to a dramatic cliffside spot overlooking Zion National Park.  Coming from the slot canyons, where we were surrounded by narrow sandstone passages, this spot was pretty much the complete opposite. Out at the overlook we were treated to expansive views that took our breath away. We were still surrounded by sandstone cliffs, but on a much, much larger scale. We wandered around taking the most stunning photos and popping champagne until the sun dipped behind the distant cliffs and then made our way back to the cars as the light faded. Count us in for more Zion National Park elopements!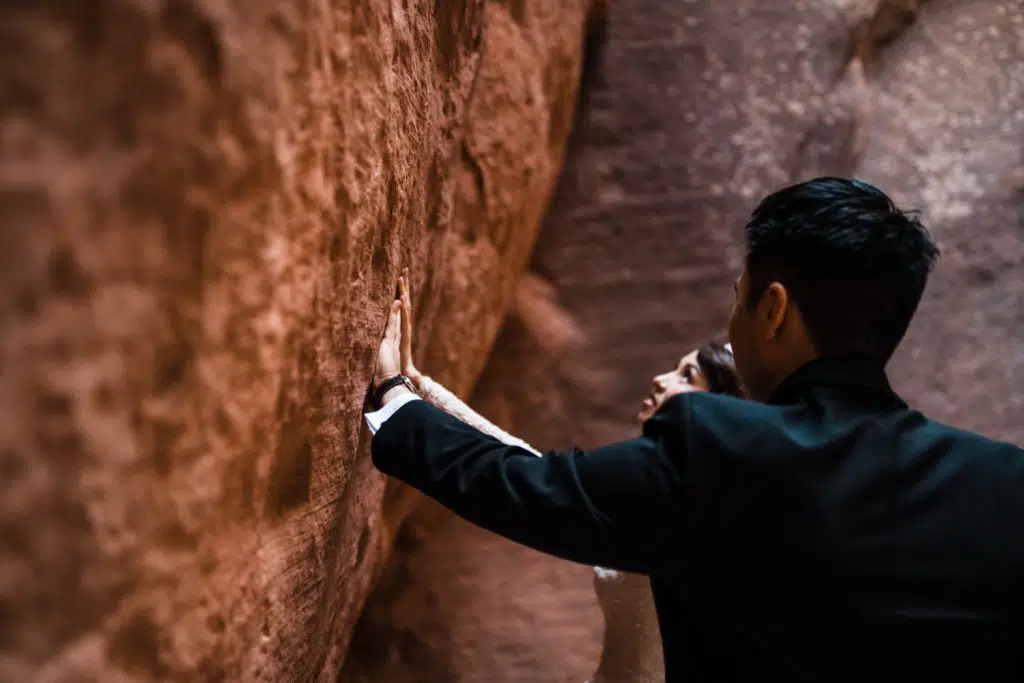 Sound like we're the one's for you?
Planning an Elopement of your own? Check out these elopement planning resources: