The North Cascades in Washington are packed with incredible beauty, rugged peaks, peaceful solitude, and sunsets/rises like you've never seen before. A day hike here can't be beat, but backpacking in to watch a sunset and sunrise in the backcountry is the ultimate North Cascades experience. This incredible mountain range is the perfect place for an adventurous backpacking elopement.
↓ Keep reading to for the full story + pics ↓
A BACKPACKING ELOPEMENT IN THE RUGGED NORTH CASCADES
Thea and Lucas are hikers, backpackers, climbers, and true adventurers who have a strong connection to the great outdoors. When we sent them their list of location recommendations, it was no surprise that they chose to backpack in the North Cascades! This particular trail led us up to a fire lookout. There are fire lookouts sprinkled through out Washington's mountains, most of which you can sleep in on a first-come-first-served basis. Luckily we were the first ones up there and had the structure to ourselves. It was the perfect bridal suite 😉
Interested in more North Cascades elopements? Check out this North Cascades National Park Elopement.
The North Cascades are hands down the best place for a backpacking elopement in Washington. The North Cascades are often referred to as "a sea of peaks", and they really are. The layers of mountain peaks seem to go on forever! Not to mention how quiet it can be up there. Access to the North Cascades is a little farther than some of the more visited Washington mountains, so that keeps the trails a little less traveled. And since backpacking requires a little more exercise and experience than popular roadside locations, you often have places like this to yourself.
Related: Check out this blog on how to find the best elopement dresses for your adventure wedding.
A MOUNTAINTOP CEREMONY AND SUNSET IN THE NORTH CASCADES
Once we reached the summit, we took some time to set up camp, enjoy the views, share a beer, let the pups sniff around, and waited for the beads of sweat on our faces to dry, ha! Thea and Lucas's closest friend joined us for the adventure and to officiate their ceremony. Thea and Lucas got ready for the first look and went right in to exchanging their vows. They had an incredible ceremony where the mountains truly were their only witnesses – well, besides us 😉 Afterwards, we celebrated with a bottle of bubbly and explored the area as the sun began to set.
Interested in more Washington mountain elopements? Check out this Mt Rainier elopement.
BACKPACKING ELOPEMENT BONUS: SUNRISE IN THE NORTH CASCADES
Thea and Lucas packed in all the fixings for an epic wedding day dinner. We enjoyed steak tacos and Rob Roy's as the pups begged us for a bite. They definitely got a lot of scraps that night! After stuffing our faces and sharing a few celebratory drinks, we all hit the hay with full bellies. It was hard to sleep that night because we were so excited for sunrise the next morning. We knew it would be epic and it did not disappoint! We were all up bright and early to watch the sun illuminate the layers of mountains. It was one of the best sunrises we'd ever seen in the North Cascades, although any sunrise up there is a great one. After a little morning session we feasted on pancakes before packing up. Not everyone wants to spend their wedding day hiking in the mountains, sleeping on the ground, and waking up at the crack of dawn, but it was an epic two days packed with adventure – just the way Thea and Lucas imagined their elopement would be.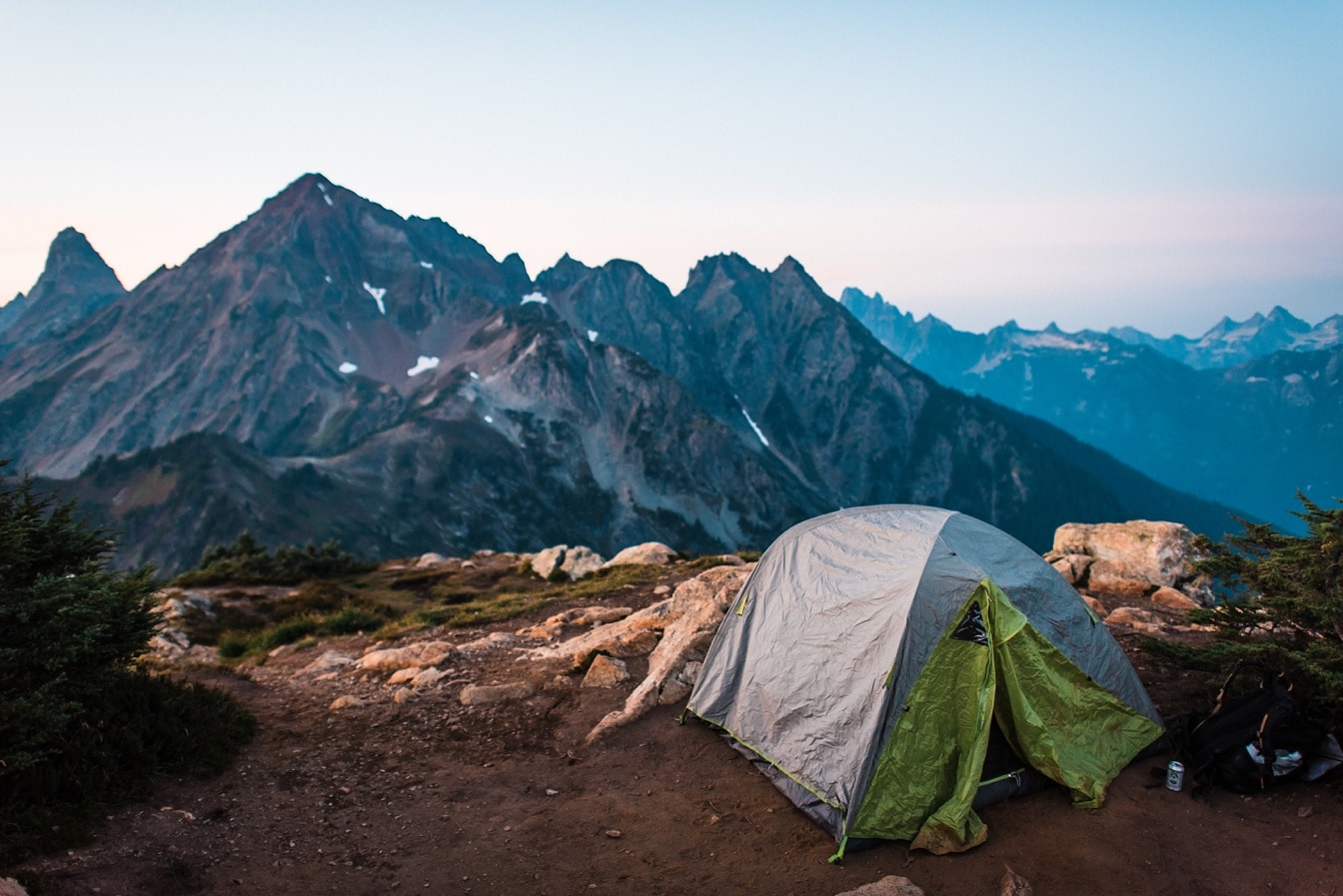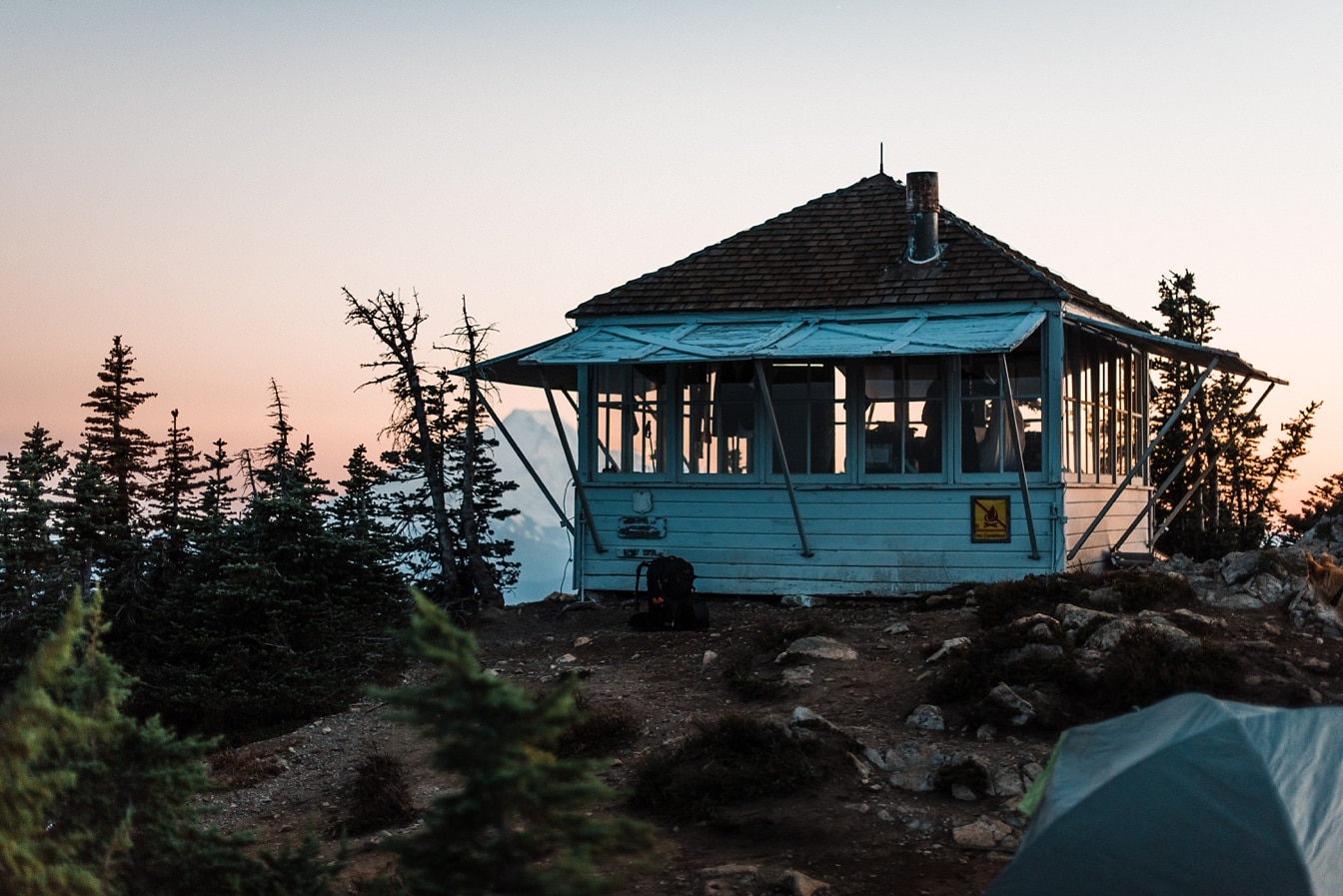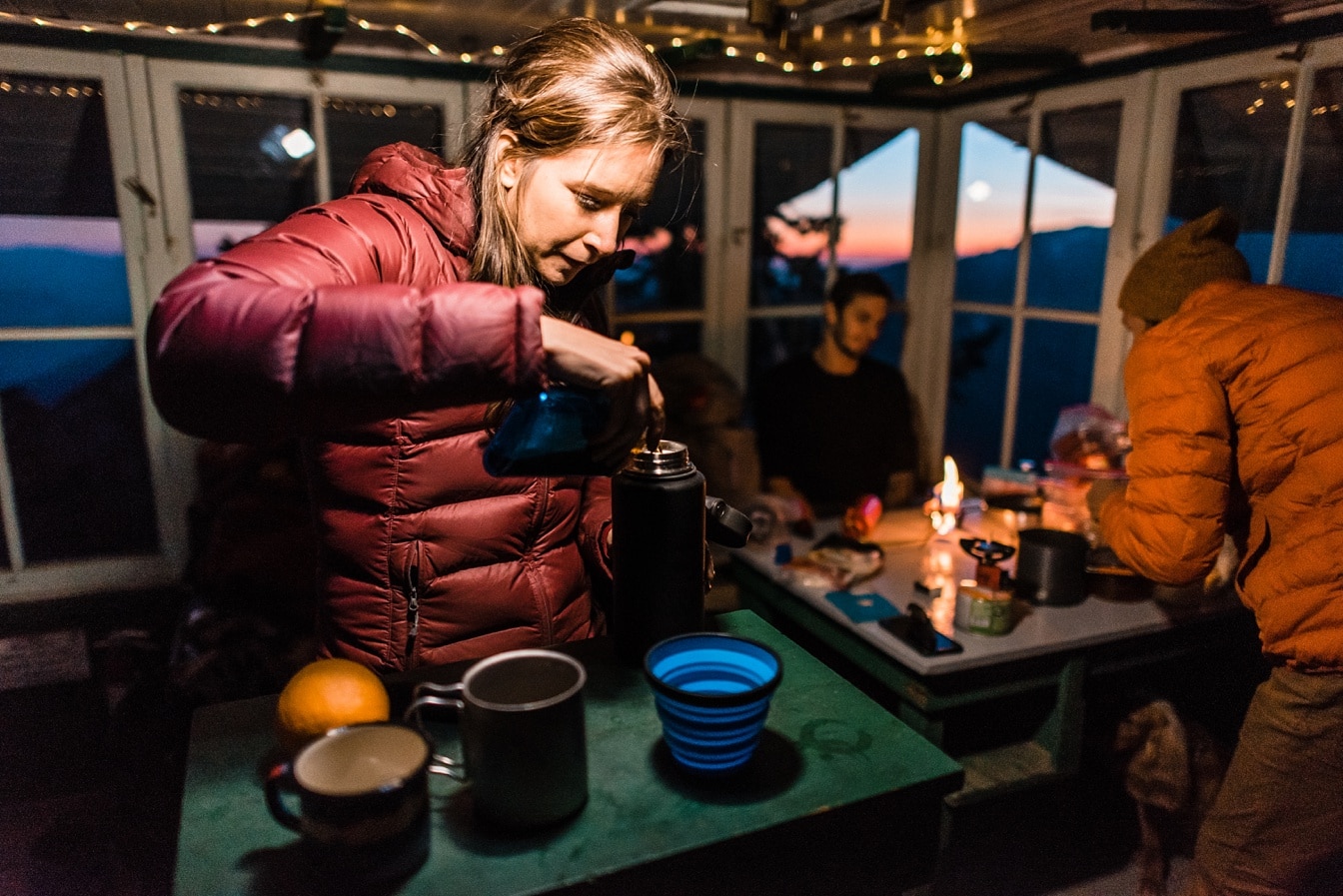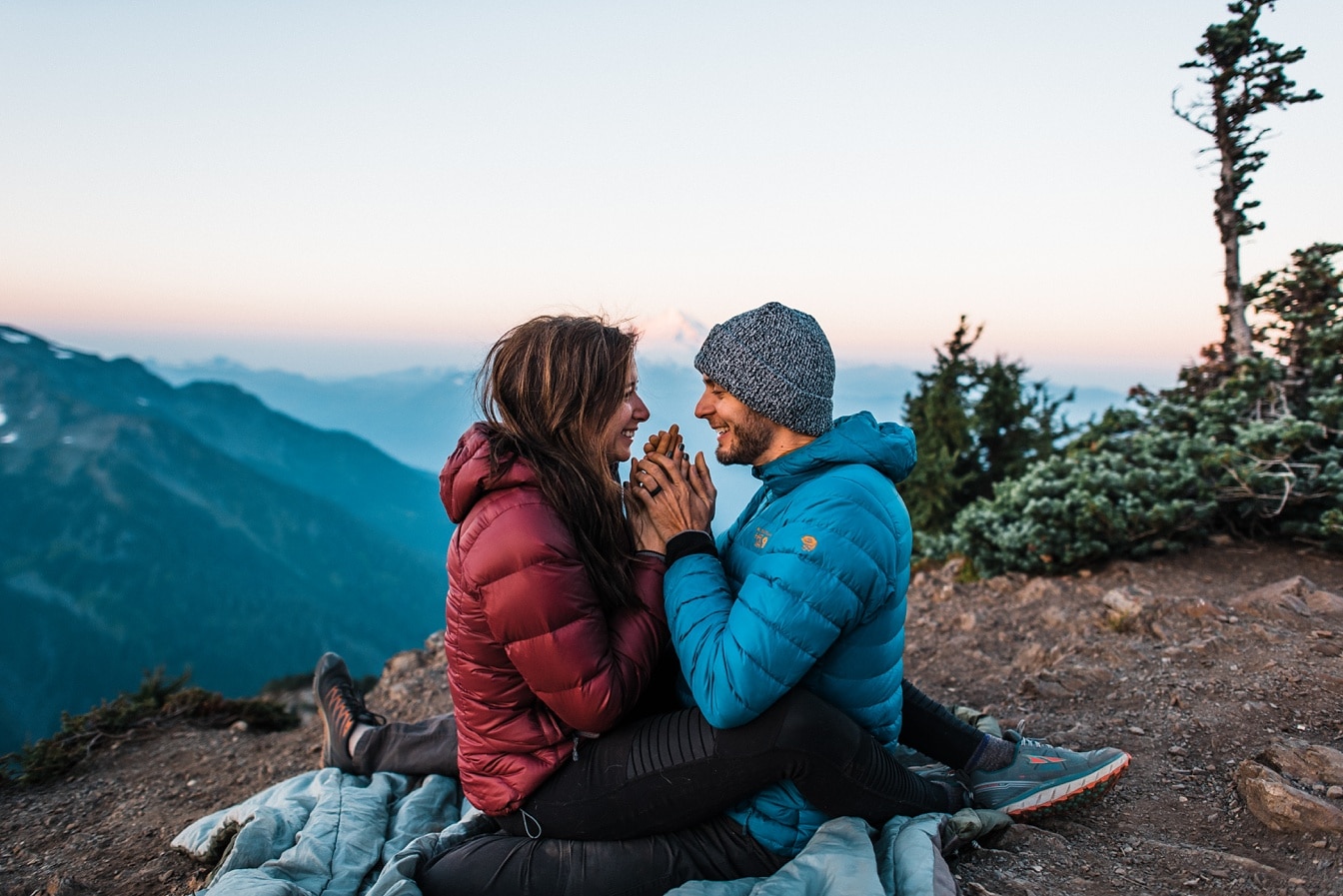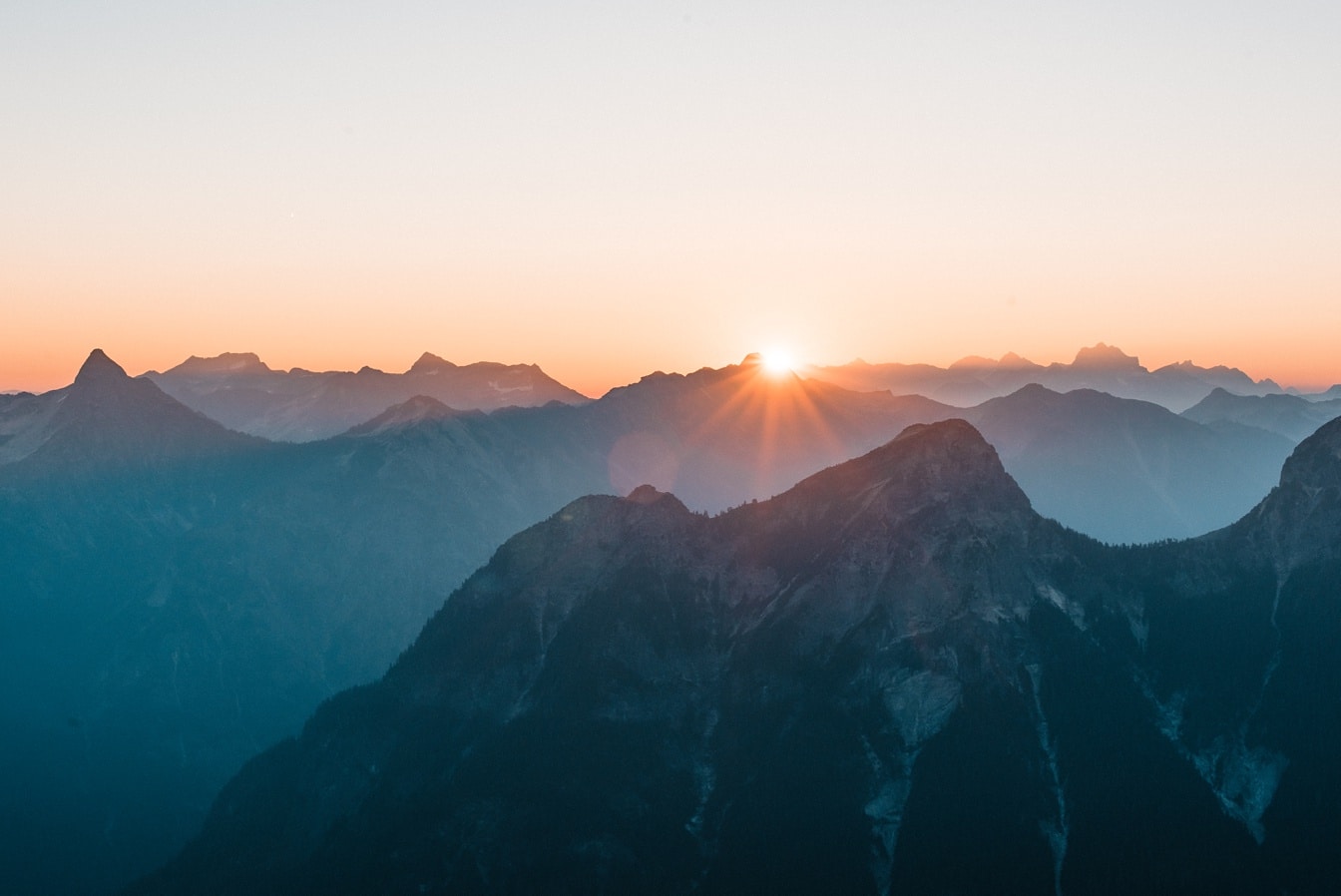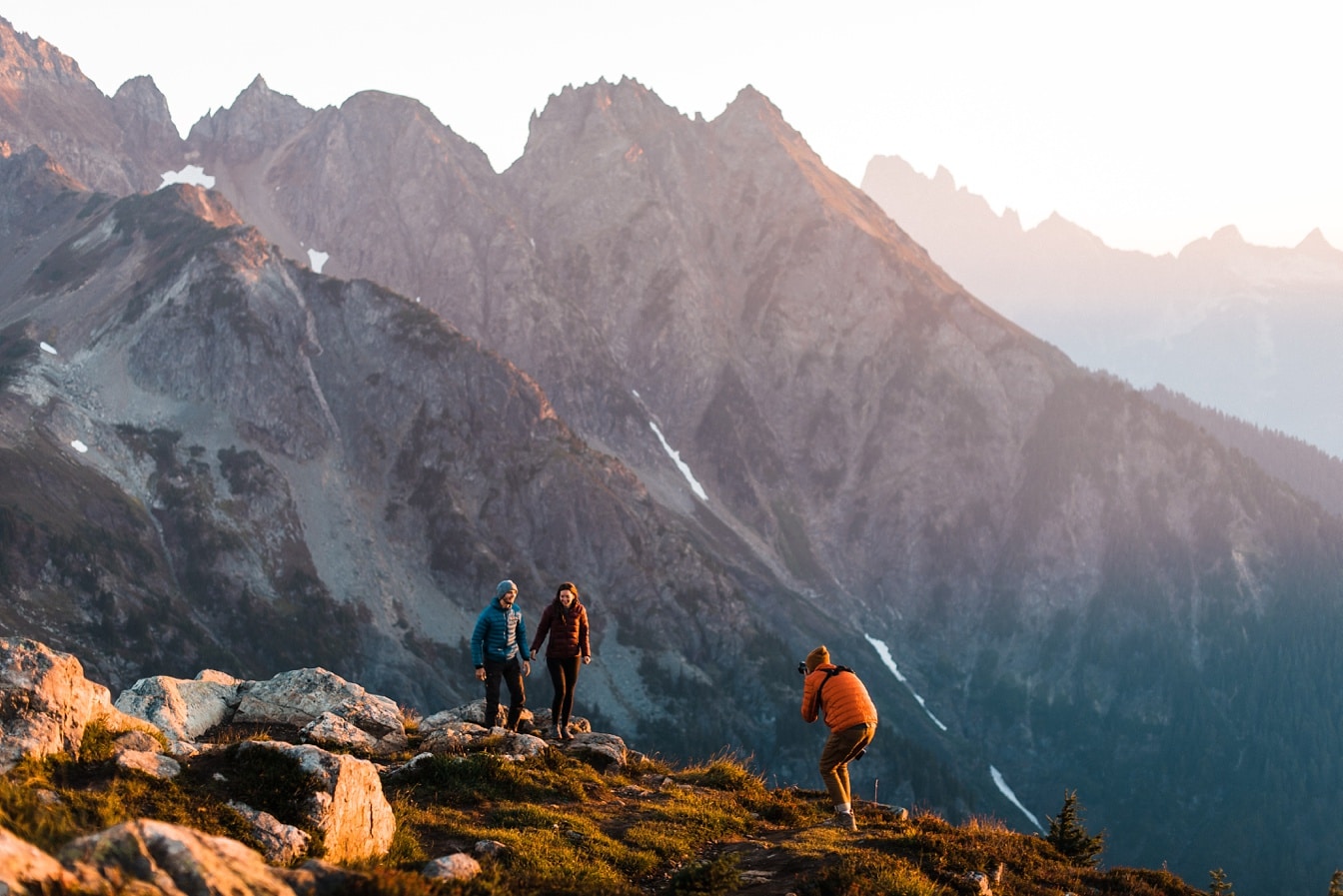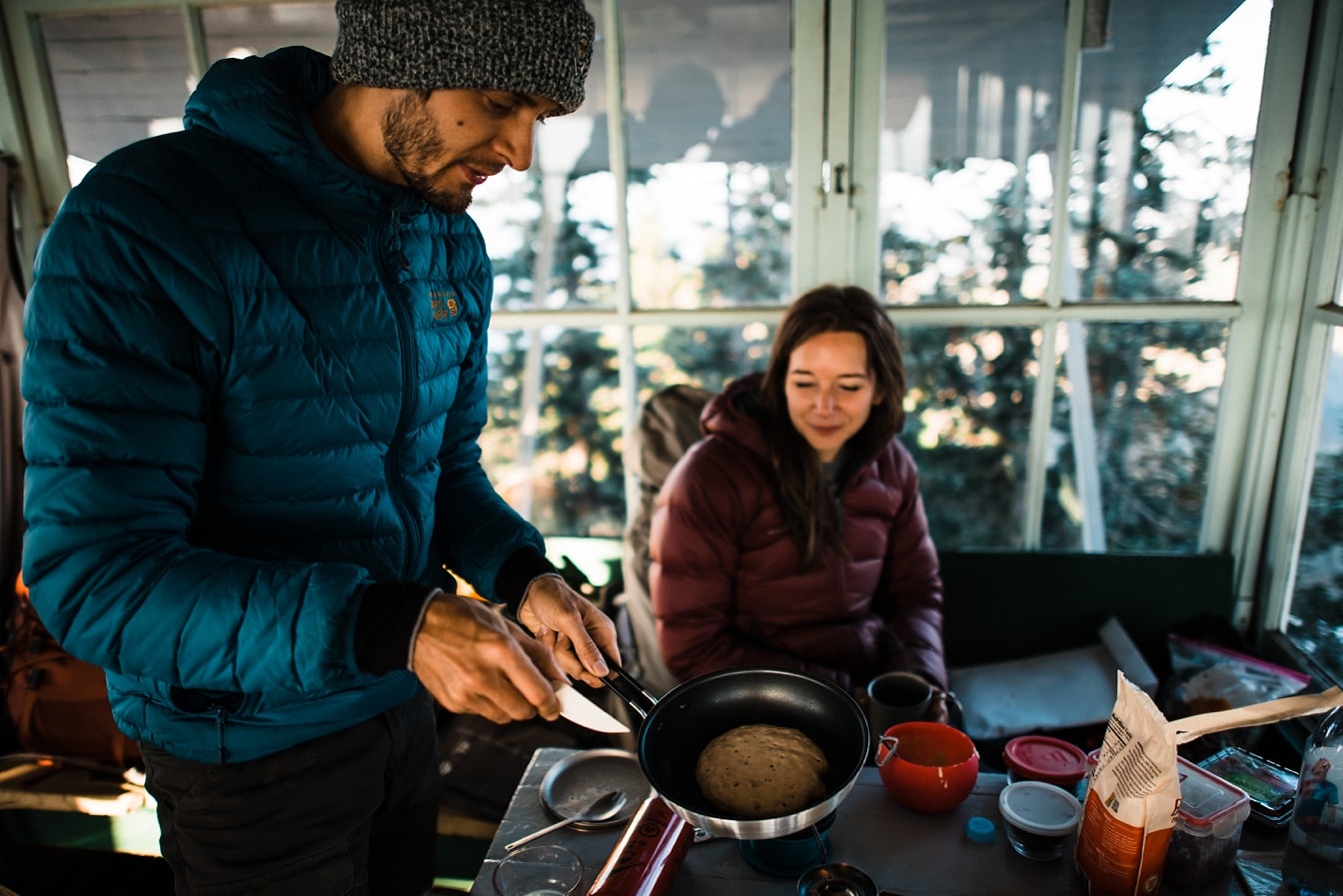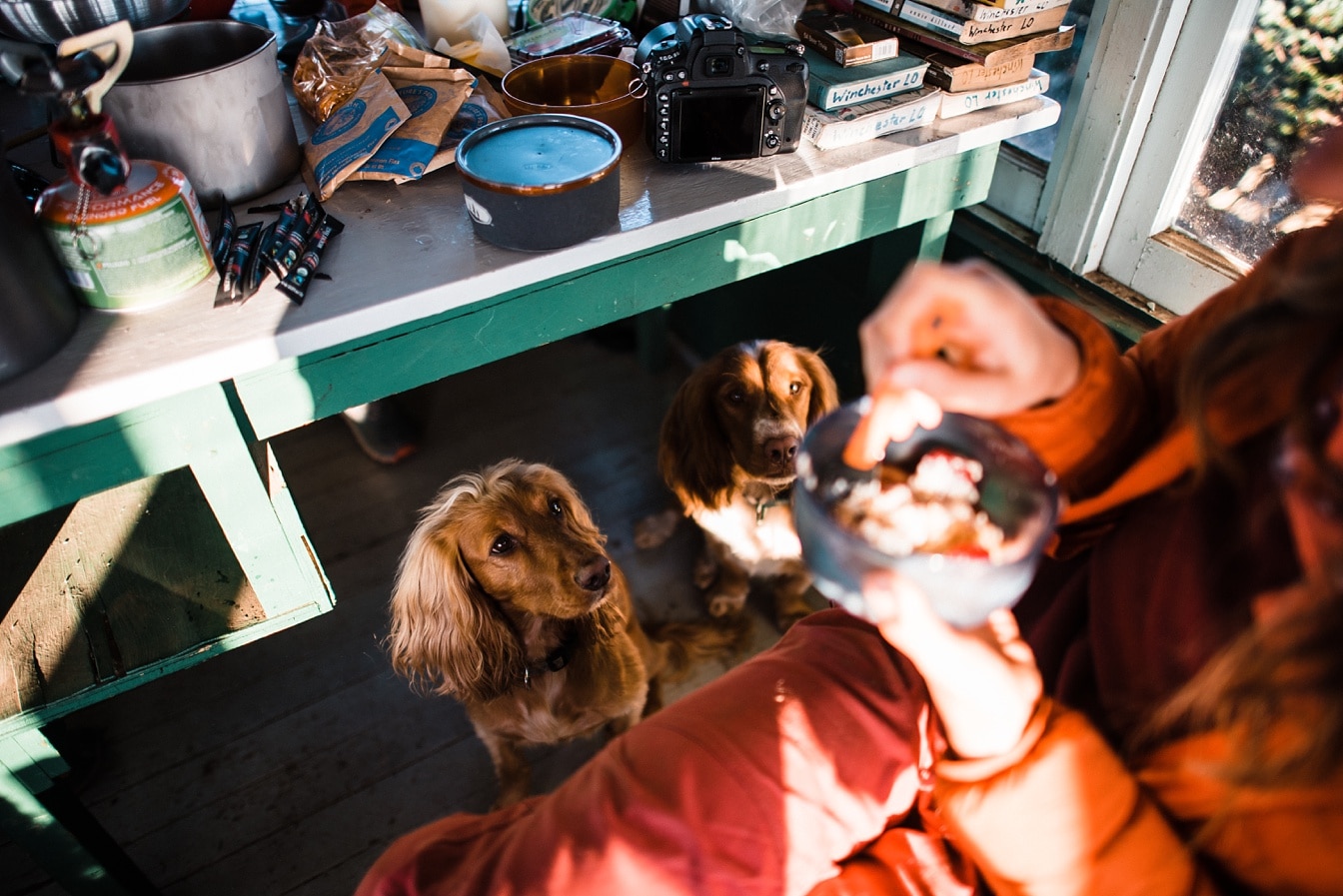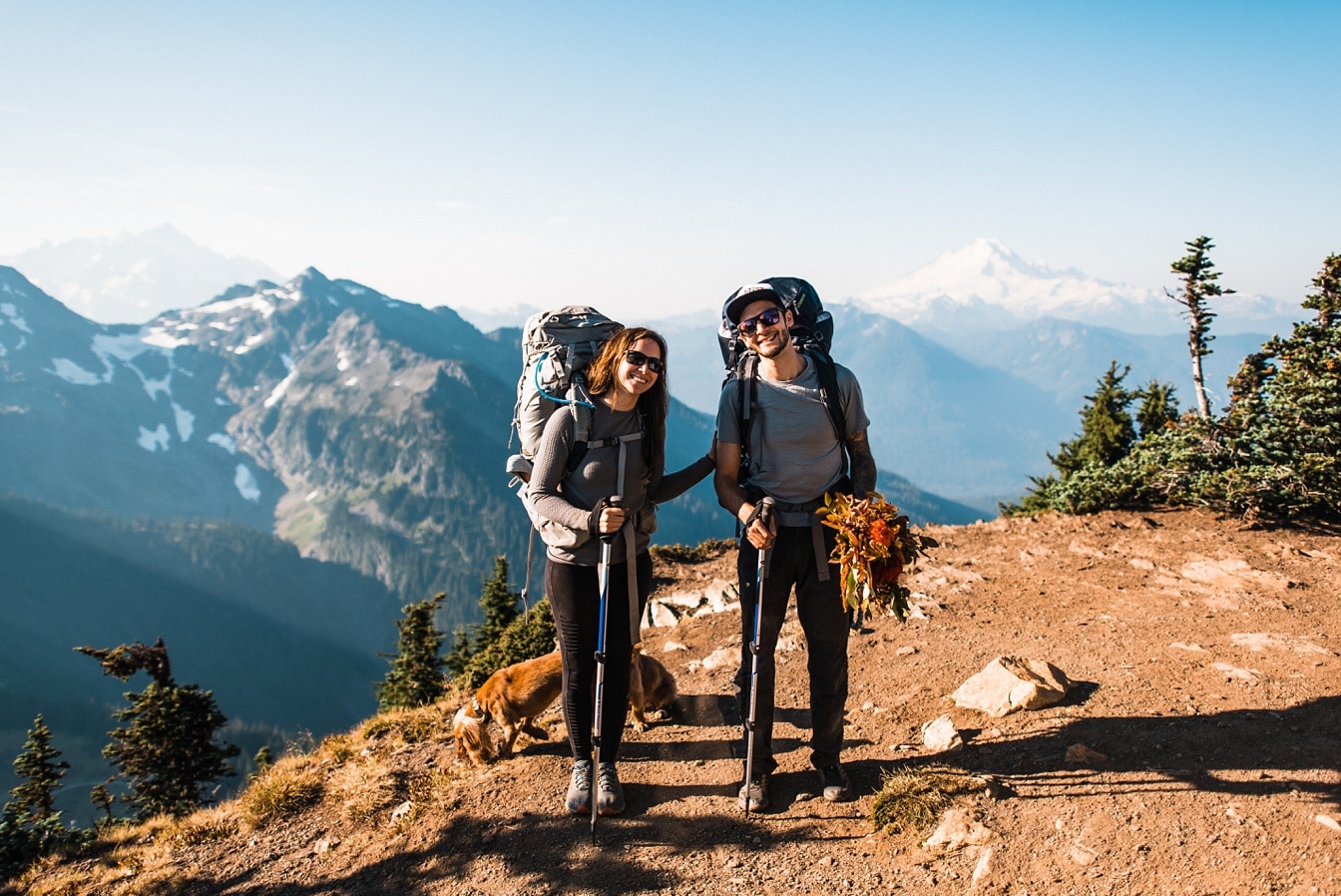 NORTH CASCADES BACKPACKING ELOPEMENT VENDORS