Garrapata State Park is like a baby Big Sur. It's closer to town, offers similarly stunning coastal views, and has some impressive redwoods, making it an ideal spot for a convenient and varied adventure elopement. Check out this Garrapata State Park elopement and see for yourself.
↓ Keep reading to for the full story + pics ↓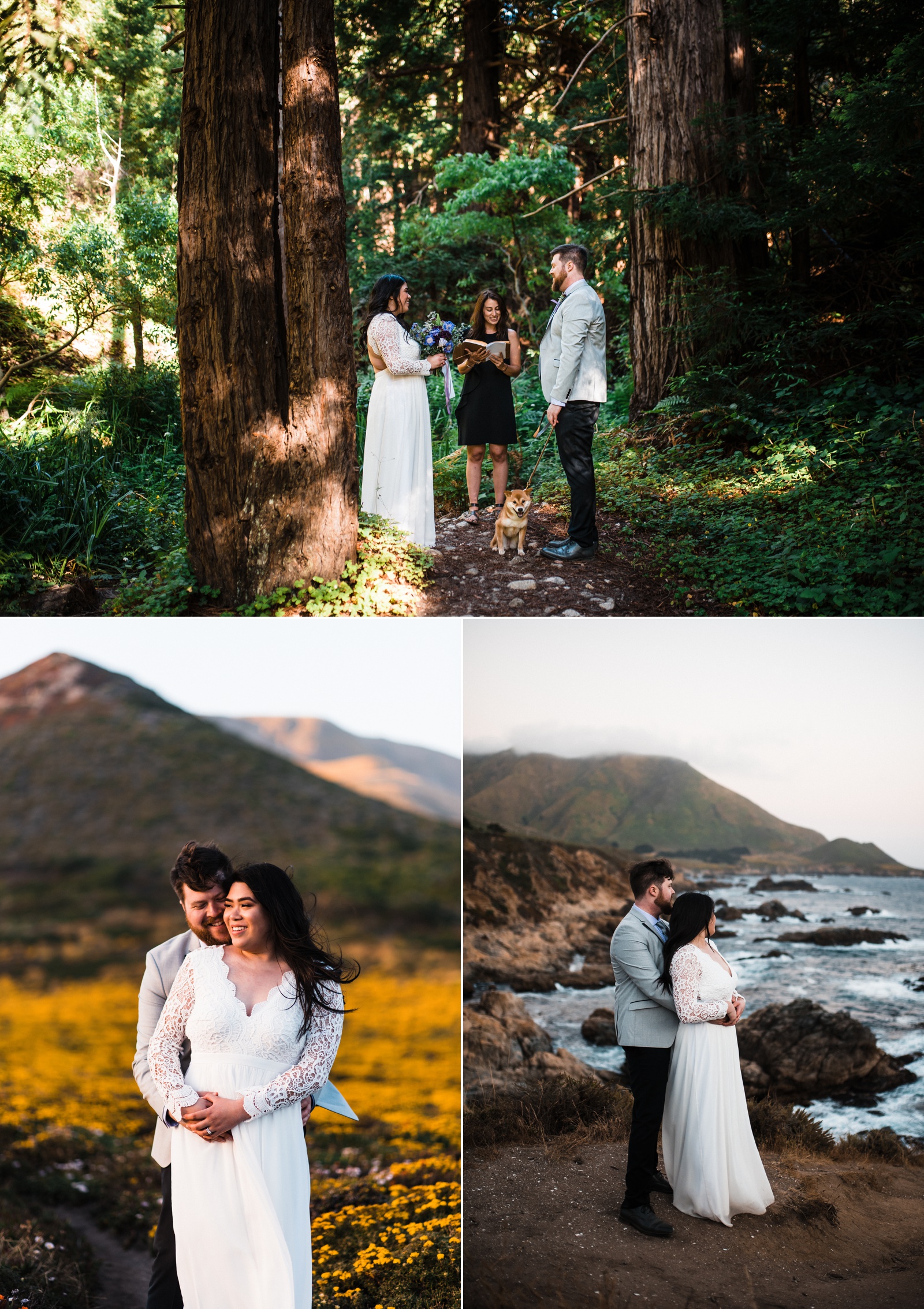 Garrapata State Park Elopement: A Ceremony in the Redwoods
Garrapata State Park is one of the first stunning coastal scenes you drive through after you pass Carmel Highlands on your way down to Big Sur proper. You could consider Garrapata State Park a Big Sur light. It has trails that meander along a rugged coastline, and others that take you through succulent-covered hillsides into towering redwood forests. As a bonus, you can reach it all from the same parking area. Of course, being so much closer to town the area can get quite busy. But it's actually not as bad as you'd think. Most people stopping at Garrapata are locals getting in a quick hike or run, while the bulk of the tourists are continuing down the coast to Big Sur.
If you like the look of Big Sur, check out this post on the Wild Pacific Trail on Vancouver Island.
On the evening of this elopement, we practically had the place to ourselves. We started by hiking up a canyon to have the ceremony in a redwood forest. It's so interesting how the redwoods grow along the coast here. If you're on the coast, you'll never see the redwoods. And if you look up at the hills that spill down to the water, they look dry and covered in tiny shrubs and succulents. The thought of redwoods being around seems absurd. But if you wander into the canyons between the arid hills, you'll eventually stumble into lush groves of redwoods that transport you to another world.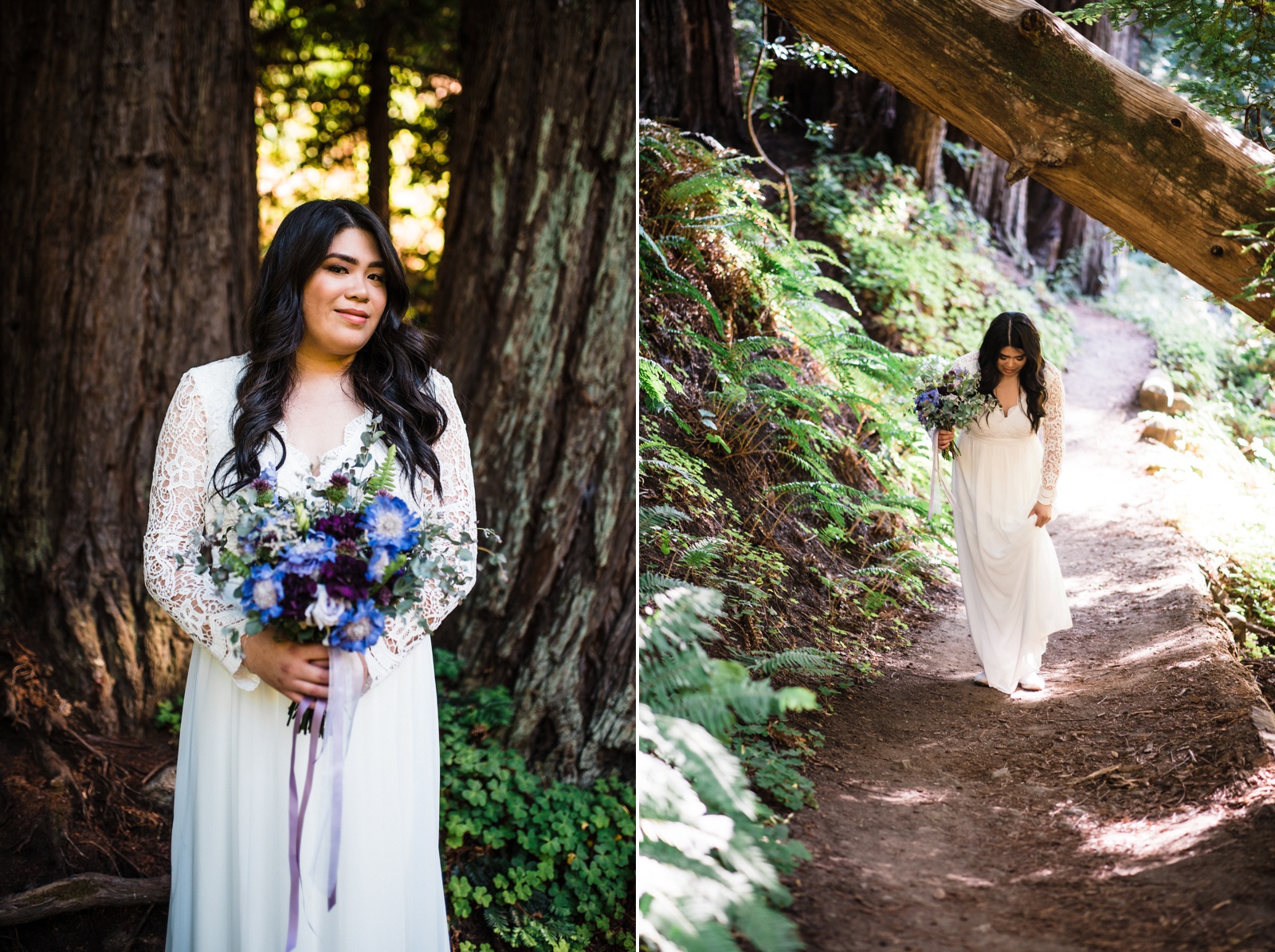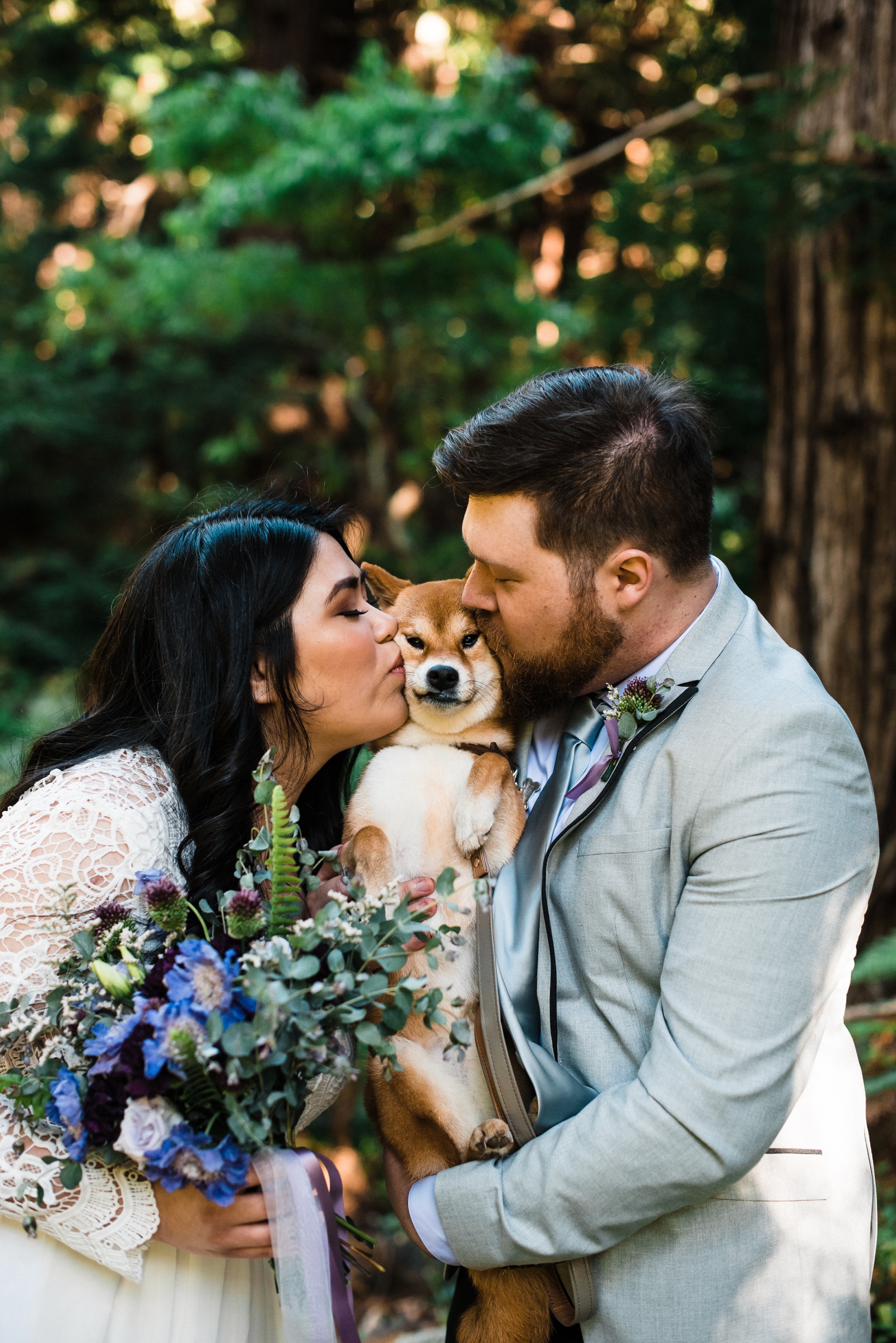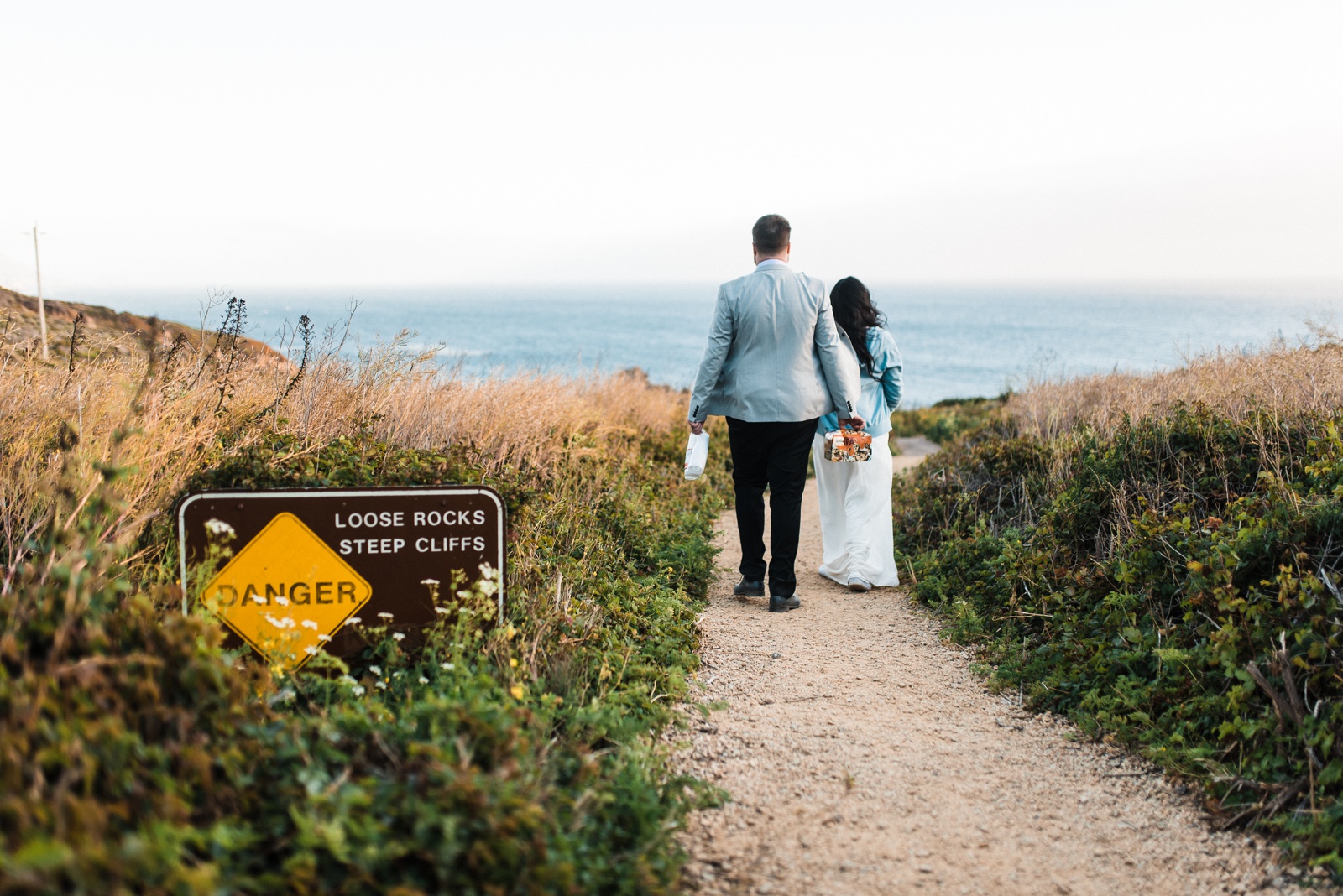 Garrapata State Park Elopement: Sunset on the Coast
After a sweet ceremony in the redwoods, we hiked back out to the coast for sunset. One thing a lot of people don't know about the Big Sur area is that it can actually be really freakin' cold! The Monterey area all the way down to the central California coast has a very strange climate, with clouds and fog constantly coming and going from the ocean. We were here in late June and the weather was calling for mid 80s inland, but on the coast it felt like 40s. Nevertheless, we didn't let the chilly ocean air and heavy wind keep us from having fun.
We wandered trails along the coastline, stepping out onto ocean cliffs and stopping by a particularly vibrant field of yellow wildflowers that were bursting with color. We love the way rocky outcroppings jut out of the water here and fade off into the distance. Sandy beaches are nice, but we much prefer these rugged coastlines. And Garrapata State Park made for a pretty epic elopement.
Related: Check out more Pacific Coastal Goodness in this Ruby Beach Elopement
Learn more about The Foxes Elopement Photography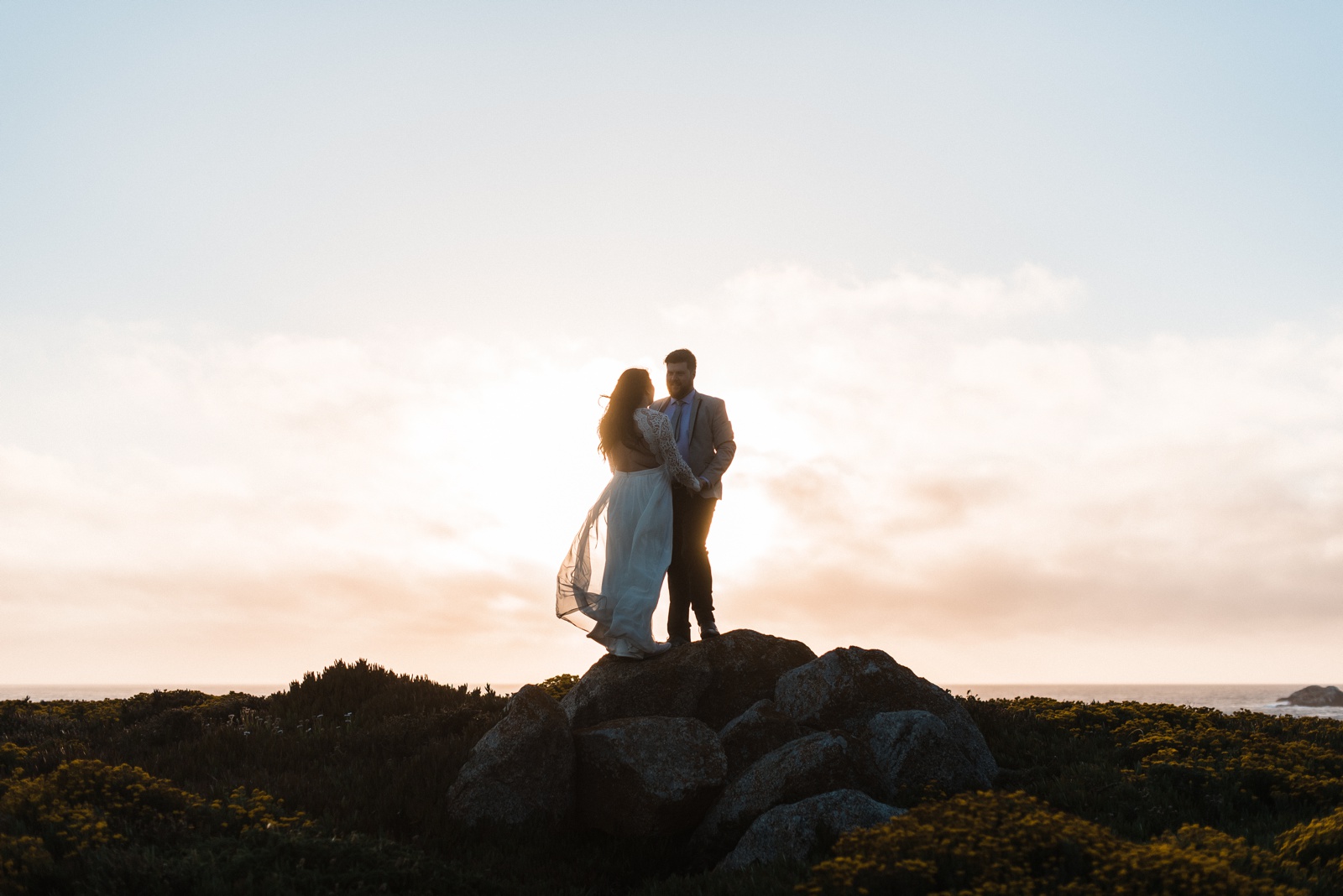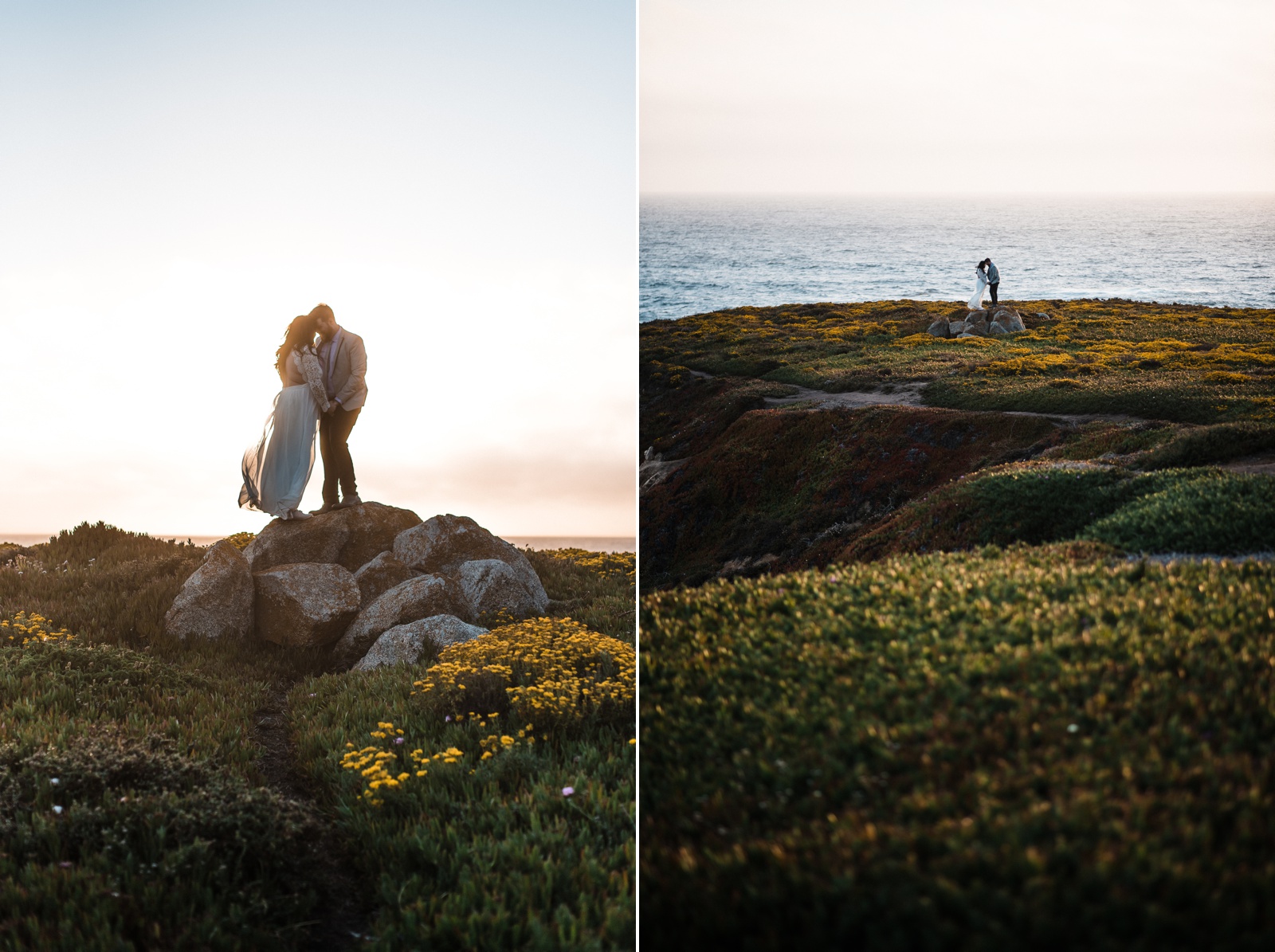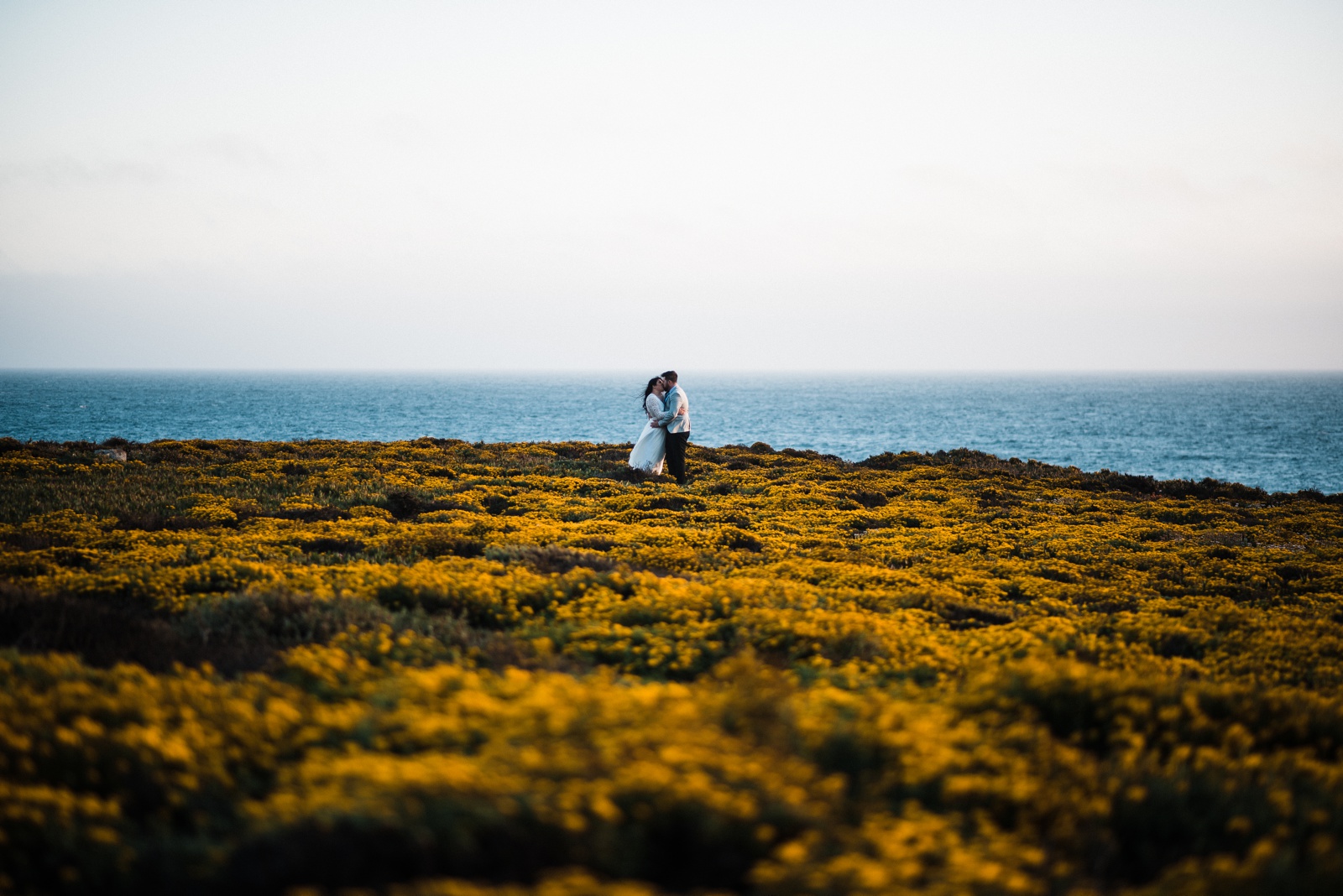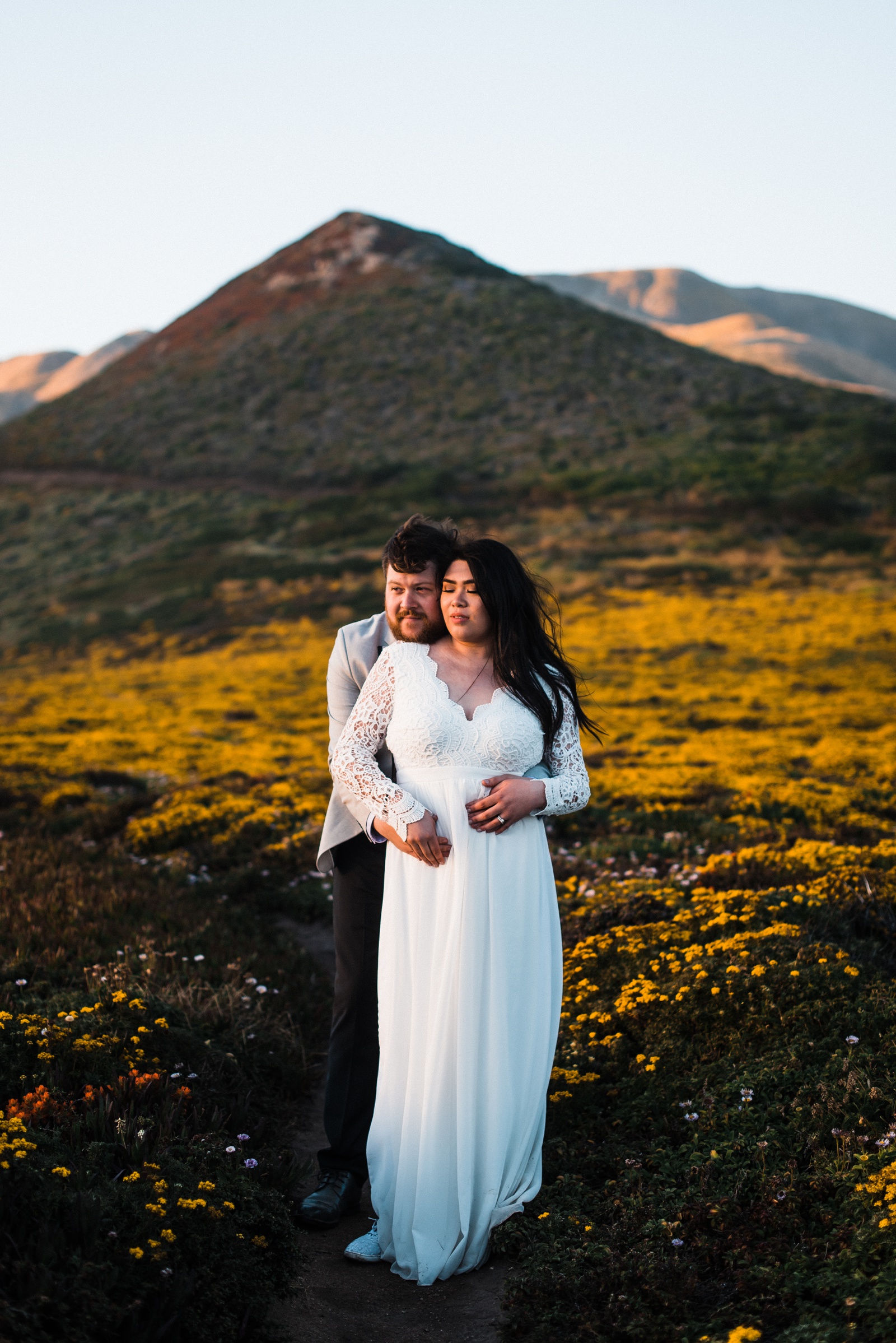 VENDORS
PHOTOGRAPHY | THE FOXES PHOTOGRAPHY // FLORALS AND OFFICIANT | THE GREATEST ADVENTURE WEDDINGS